Page 36 - 3D Metal Printing Winter 2019
P. 36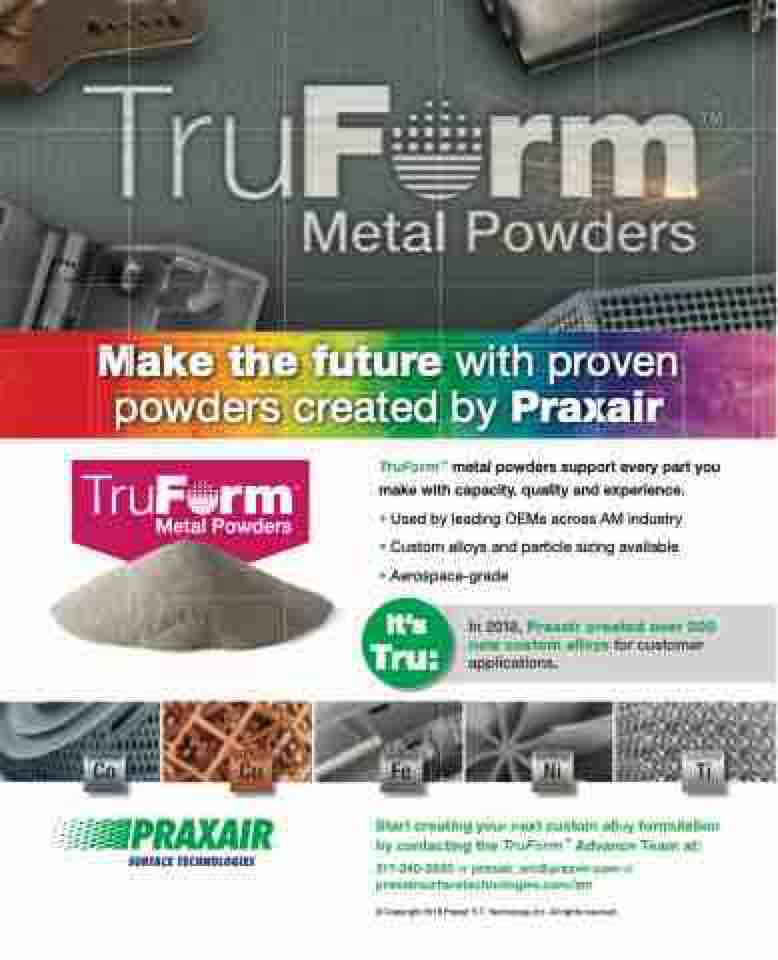 Make the
e with pro
TruFormTM metal powders support every part you make with capacity, quality and experience.
• Used by leading OEMs across AM industry • Custom alloys and particle sizing available • Aerospace-grade
It Tr
M
M
e futur
e
oven eated by Praxair
                     powders cr
                                                                                                      Start creating your next custom alloy formulation by contacting the TruFormTM Advance Team at:
317-240-2650 or praxair_am@praxair.com or praxairsurfacetechnologies.com/am
                                                            © Copyright 2018 Praxair S.T. Technology, Inc. All rights reserved.
's u:
In 2018, Praxair created over 200 new custom alloys for customer applications.