Latest Video
Upcoming Events
Upcoming events for 3D Metal Printing Magazine!
Free E-Newsletters
Sent monthly to inform you of happenings within the 3D Metal Printing industry.
View a Sample
View Issues
---
Research Shows How to Optimize Arc Welding and Additive Manufacturing
Tuesday, January 22, 2019
New research led by Professor Hongbiao Dong from the University of Leicester's Department of Engineering, Leicester, England, has shown how to optimize arc welding and additive manufacturing (AM).
The research
, a collaboration between the University of Leicester, Delft University of Technology, Diamond Light Source, University College Dublin and TATA Steel Research UK, was published in Nature Communications. It explores the internal flow behavior in additive manufacturing of metals and arc welding. The work focused on examining the melt pools that are created during the welding process.
---
Polymers, Productivity and Policy: 3D Printing Trends in 2019
Monday, January 21, 2019
Materialise, The Netherlands-based provider of 3D-printing solutions with United States operations in Plymouth, MI,
predicts the following
trends in 2019.
Applications, not technology, will drive the 3D-printing industry forward.
"Investments are not going to machine manufacturers anymore, but to companies and start-ups that apply 3D printing to create real added value in specific domains," says Fried Vancraen, "Creation and stimulation of user demand is really going to accelerate 3D printing."
A rise in polymer materials for 3D printing.
Giovanni Vleminckx, a materials expert in Materialise's research and development team, has observed a new impetus in material manufacturers to produce materials specifically for 3D printing, which could take new materials out of R&D labs and onto 3D printing production floors. "Now, large material suppliers are signaling their willingness and drive to push forward with 3D printing technology," says Vleminckx.
Software will be the key to boosting productivity in 3D printing.
With 3D printing reaching a new level of maturity, Materialise experts agree that as industries work on integrating 3D printing into their production mix, their challenges are less about technology and more about reducing costs and to increasing efficiency. "We need to get productivity and profitability up, and costs down. Software plays a key role in that," says Stefaan Motte, software vice president at Materialise.
Technology-neutral interconnectivity, not proprietary solutions.
For 3D printing to unlock that potential and claim a bigger share of the $12 trillion manufacturing market, the 3D-printing industry needs offer interoperability and technology-neutral solutions. "If we, as an industry, want to increase the adoption of 3D printing, we need to work together to provide more control, more choice in materials and systems and ultimately lower cost," explains Vancraen.
Governments will get more involved.
The emergence of 3D printing emerge as a discussion point in governmental environments will increase significantly in 2019, says Bram Smits, public policy officer at Materialise, and this can be expected to increase significantly in 2019. "It hasn't always been easy for governments to see the bigger picture," says Smits, "because the term 3D printing has been used for everything from rapid prototyping to serial manufacturing, making it difficult for governments to estimate the potentials and risks of 3D printing for citizens and what exactly they should seek to empower through policymaking."
Slow revolution continues.
"For 2019, we expect new users will continue to find their way towards additive manufacturing, and that we'll see an increasing number of companies shifting their production to AM or adding AM into the mix," says Vancraen. New product introductions will bring success and failure, and both are key for this steady growth, with the learning opportunities that they present. The stage is set for another year of incremental steps towards an additive future.
---
Happy MLK Day
Monday, January 21, 2019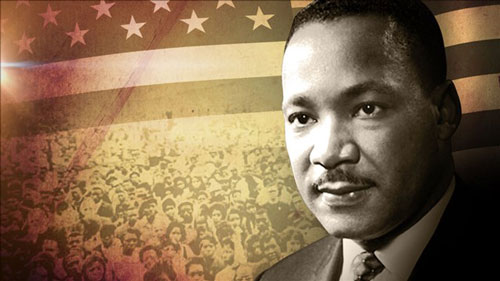 "The society that performs miracles with machinery has the capacity to make some miracles for men — if it values men as highly as it values machines." -Martin Luther King Jr.
---
German Partners Research Effects of Welding and Process Gas on 3D Printing
Friday, January 18, 2019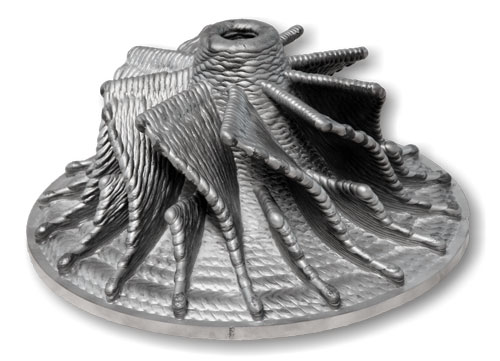 Germany–based Gefertec GmbH
and Linde AG have announced a joint research project to investigate the influence of welding parameters and process gas on the 3D-printing process. Another partner in the research project is MT Aerospace AG, which will perform the mechanical tests of the produced parts. The actual 3D-printing will take place at the additive manufacturing laboratory of Fraunhofer IGCV, where Gefertec has installed a 3D-printing system, using electric arc welding. The project's ultimate goal: high-speed production of lager parts made of titanium alloy Ti6Al4V that meet the quality requirements of the aerospace industry.
www.gefertec.de
---
Optomec and Phillips Federal Partner to Provide Metal Additive- Manufacturing Repair Solutions to Government Agencies
Thursday, January 17, 2019
Optomec, an Albuquerque, NM-based
provider of additive-manufacturing solutions
, announced its partnership with Phillips Federal, a Hanover, MD-based supplier of manufacturing equipment to the United States government, to resell Optomec Laser Engineered Net Shaping systems to government facilities. The systems create, enhance and repair metal components using directed-energy deposition (DED), a form of metal 3D printing that uses high-powered lasers to build and repair structures layer by layer directly from powdered metals, alloys, ceramics or composites.
---