Latest Video
Upcoming Events
Upcoming events for 3D Metal Printing Magazine!
Free E-Newsletters
Sent monthly to inform you of happenings within the 3D Metal Printing industry.
View a Sample
View Issues
---
Industry Movers & Shakers
Friday, January 17, 2020
Optomec, an Albuquerque, NM-based supplier of production-grade additive manufacturing (AM) systems for 3D printed metals and electronics, has named
Alex Hodik
general manager, Asia Pacific. For the past 14 years, Hodik has helped leading manufacturers improve their AM performance within the Asia-Pacific Region, having held various positions for BigRep Asia Pacific and Stratasys.
See also:
---
PostProcess Expands Its Reach to Japan
Thursday, January 16, 2020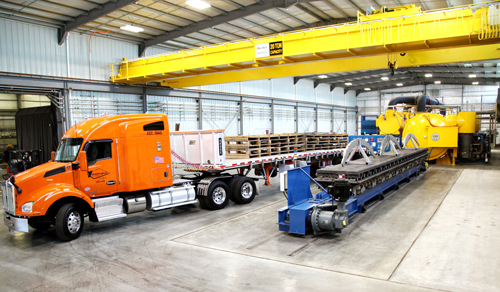 Pictured at the ArcelorMittal/General Motors awards ceremony: Bobbie Hesley, quality manager, AM/NS Calvert; Mark Wu, GM supplier quality engineer; Jorge Oliveira, AM/NS Calvert CEO; and team members from the AM/NS hot dip galvanizing lines.
PostProcess Technologies Inc., a Buffalo, NY-based provider of automated and intelligent post-printing solutions for industrial 3D printing, has announced its expansion into the Asian market with its first distribution partner in Japan, K.K. Irisu, which specializes in high-end industrial machinery and technologies. PostProcess solutions automate industrial 3D printing's most common post-printing processes with a software-based approach, including support, resin, and powder removal, as well as surface finishing, resulting in 3D printed parts. Its technology delivers transformative results, including decreased manual labor, reduced cycle time, improved consistency and repeatability, and lower scrap/reprint rates. Additionally, as an innovator of software-based 3D post-printing, PostProcess solutions enable the full digitization of AM through the post-print step for the Industry 4.0 factory floor. See also: ,
---
Solar Atmospheres of Western PA Awarded Gulfstream Approval
Wednesday, January 15, 2020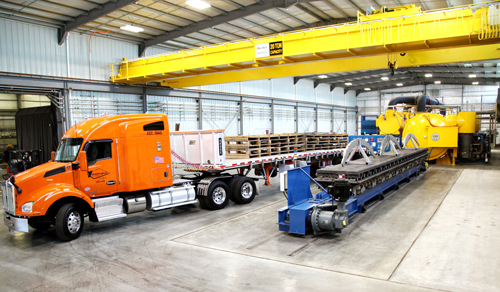 Solar Atmospheres of Western Pennsylvania, Hermitage, PA, has announced its Gulfstream approval for material process specifications GAMPS 5101 and 5102. The first specification relates to the heat treatment of low alloy steels, and the second is associated with the annealing and precipitation hardening of PH stainless steel. Compliance to these two specifications are fundamental to ensure that flight-critical raw materials and parts are heat treated and tested properly.
"This prime approval not only gives our current customer base permission to use our location for thermal processing of Gulfstream components, it also gives them the ability to run larger loads of 40,000 – 60,000 lb. at a time, due to our large furnace sizes," explains Michael Johnson, sales manager. "The larger loads reduce the number of certifications, furnace charts, and mechanical testing documentation typically required post heat treating." See also:
---
Sumitomo Invests in Elementum 3D
Tuesday, January 14, 2020
Sumitomo Corporation of Americas, New York, NY, announced its investment in Elementum 3D, Inc., an Erie, CO -based additive manufacturing (AM) solutions provider, specializing in the creation of advanced metals, composites and ceramics. Elementum 3D holds a patent for a metal powder blended with ceramics that enables faster printing speed, stronger mechanical properties and a wider usage of metal grades that have not traditionally been suitable for additive manufacturing.
"This investment is an excellent complement to our growing portfolio in the additive manufacturing space," says Kazuaki Tsuda, senior vice president and general manager, Steel and on-Ferrous Metal Group at Sumitomo. "Elementum is pioneering new intelligence related to the raw materials supply chain in AM, and we see abundant opportunity for these applications in the near future."

"We are excited to have Sumitomo Corporation of Americas come onboard as an investor. It speaks volumes that a company of this size and reach has such confidence in what we are creating," says Dr. Jacob Nuechterlein, president at Elementum 3D. "With this series A funding, we are eager to get our product further out into the marketplace and continue to grow our client base."Elementum is one of several investments made by SCOA in the AM space, which include Sintavia, a leading Tier 1 additive manufacturer for the aerospace, and oil and gas industries, Arevo, a 3D printing company using carbon composite materials; and Shapeways, a 3D printing service company.
See also:
---
ASTM International Launches Personnel Certificate Program in Additive Manufacturing
Monday, January 13, 2020
The ASTM International Additive Manufacturing Center of Excellence (AM CoE), West Conshohocken, PA,
has announced
one of the industry's first certificate programs, set for March 10-12 at Auburn University, Auburn, AL.
The course
, open to participants from industry, government, academia, as well as those with prior experience in additive manufacturing, includes these modules:
• Terminology
• AM process overview
• Design and simulation
• Feedstock
• Post-processing
• Mechanical Testing
• Non-destructive inspection
• Safety issues
• Qualification and certification
---