3D Metal Printing Newsletter
January 16, 2019
Wednesday, January 16, 2019

January 16, 2019 | Subscribe | Become a Sponsor
Read All About It
Report: Metal 3D Printing Growing, Still Seeking Speed Breakthrough
Metal additive manufacturing (AM) continues to grow along with enthusiasm for its potential, as evidenced by several high-profile projects from Fortune 500 companies. But, metal AM has yet to achieve a transformative speed breakthrough along the lines of what has occurred with polymer printers. These are a few takeaways from the 2019 State of Metal 3D Printing Report, just released by 3Diligent.

The 24-page downloadable report presents data from 3Diligent projects, to provide additional context for the advancement of metal 3D printing. According to research conducted by 3Diligent of 3D-printing project requests in 2018, 45 percent requested metal-AM processes, while 47 percent specified polymer and 7 percent left the decision to 3Diligent and its network of fabricators to suggest an optimal process. This represents dramatic growth in metal-printing demand since 2015, when just 14 percent of AM project requests sought metal processes.

Sponsors
Make Your Vision a Reality at HOUSTEX 2019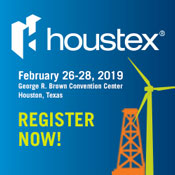 Your pathway to success starts at
HOUSTEX 2019
. Experience hands-on demonstrations from several additive manufacturing (AM) suppliers showcasing their innovative solutions. Gain insights on the latest trends and best practices through the HOUSTEX AM Seminar and AM show floor educational sessions. Redeem your complimentary show floor registration today!
Industry News
☉
Today's News
☉
Introducing Printdur Portfolio of Metal Powders
☉
AP&C Continues Its Expansion
☉
ASTM International and Innovate UK Partner to Develop International Additive Manufacturing Standards
☉
Stack Gains Quintus Press and Entry Into Hot Isostatic Pressing
You Ought to Know
2019 Prediction: Mass Production for Metal
The shift already is underway as metal 3D printing has matured to the point that relatively high production volumes are possible. The trend will continue in 2019, according to engineering.com, which listed metal-AM predictions for the new year. With automotive on board, metal AM has strong backers in the mass-production quest. Also, expect new powder formulations.

Video: How EWI Uses Gas-Metal-Arc Welding for AM of Large Complex Shapes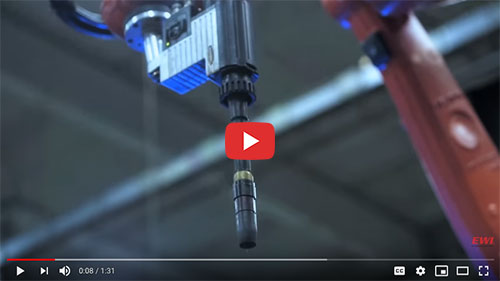 The versatile process enables production of parts from any alloy based on the electrode employed.

Podcast Explores the AM Landscape, and What's Coming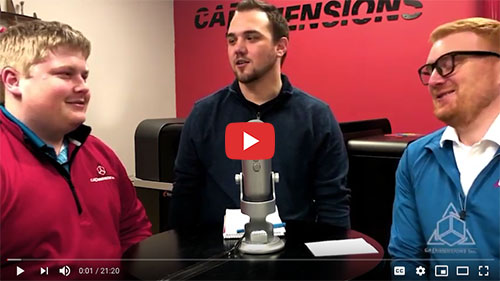 In a wide-ranging survey and a look at what's ahead, CADimensions podcasters tackle metal AM along with other 3D-printing trends and technologies.

In This Issue
Leveraging AM for Auto Production
Optimization technology enabled efficient part design and build processes, leading to huge reductions in part costs and build times for an aftermarket automotive LED headlight.
CT Scanning for AM Inspection
This nondestructive-testing method is ideal for inspecting complex parts and internal lattice structures.
In The Next Issue
☉

AMUG Preview—North America's largest AM users-group meeting takes kicks off March 31 in Chicago, IL. Find out what's on tap.


☉

Formnext and FABTECH Wrapups—See what the editors of 3DMP saw at formnext, the AM industry's signature international event, and in the 3D/Additive Manufacturing Pavilion at FABTECH.
Become Involved
☉
Subscribe to the Magazine
☉
Become a Sponsor
☉
2019 Media Kit
Published by

See also: ProtoLabs Inc