3D Metal Printing Newsletter
December 19, 2018
Tuesday, December 18, 2018

December 19, 2018 | Subscribe | Become a Sponsor
Read All About It
AM Driving Future of Automotive
…according to a recent post by Forbes, which notes that additive manufacturing (AM) "aligns with the needs of the automotive industry, driving advances in vehicle design. Serial production is a reality today in AM as the technologies under this umbrella have advanced to a point where end-use parts can be made of both metal and plastic materials, ready to be put to use in real-world environments."

Explaining that the automotive industry has been a major adopter, the article relays the fact that three decades ago, Ford purchased the third 3D printer ever made.

Stratasys Nearing Metal-AM Rollout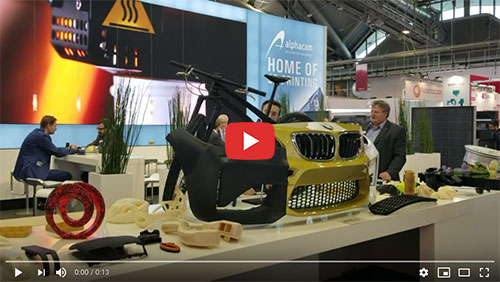 Stratasys officials says that the company's new metal-AM platform is in closed-loop feedback trials with manufacturers as the company promises more details such as specs and launch timelines "available soon," according to an article from ZDNet.
Stratasys is aiming to improve efficiency and cost savings using standard powder-metallurgy alloys, according to the piece. Such an approach allows for accuracy, controlled shrinkage and fast throughput, claim company officials.
This video, taken by 3DMP at formnext 2018 in Frankfurt, Germany, last month, shows some Stratasys-produced nonmetal parts and products as the company readies to introduce its new metal-AM capabilities.
Sponsors
Visit 3Dprintforums.com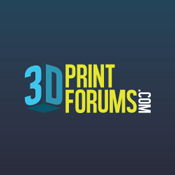 The peer-to-peer resource for 3D printing and additive manufacturing discussions, news, and product information just got a whole new look. See it now and register for your free membership at 3Dprintforums.com to get the inside scoop and latest trends.
Industry News
☉
Today's News
☉
Protolabs Joins MIT's Additive Manufacturing Consortium
☉
Additive Industries Teams With GKN Aerospace's New Technology Center; Focus Is on AM
☉
AM Provider XJet Signs Russian Distributor
☉
Report: Economy on Track to Finish 2018 With 3-Percent Uptick
You Ought to Know
Video: Software Tracks, Manages and Supports AM Operations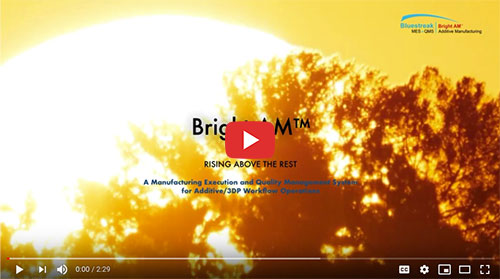 As AM solidifies its place in industry, more solutions have been introduced to cater to the process' unique characteristics. This includes Bright AM, a production platform from Throughput|Bluestreak that tracks, manages and supports AM's unique requirements. The software tracks the process of disparate parts 3D printed together on a single build plate as well as everything from incoming orders to work in progress to delivery confirmation, according to company officials.
Which Metals Are Best?
That's what Machine Design asks in a recent article that serves as a primer on typical materials used in the process, and what challenges confront providers and users.
"The manufacturing of high-quality powder for AM remains a critical challenge due to its high surface area, susceptibility to oxidation, and ultimately, the ability to detect the effects of such anomalies on part quality during the AM process," it reads. "The final quality of AM parts is significantly influenced by the characteristics of the starting materials."

In This Issue
CT Scanning for AM Inspection
This nondestructive-testing method is ideal for inspecting complex parts and internal lattice structures.
Leveraging AM for Auto Production
Optimization technology enabled efficient part design and build processes, leading to huge reductions in part costs and build times for an aftermarket automotive LED headlight.
In The Next Issue
☉

Ford Big on AM—Following in the footsteps of medical and aerospace, the automotive industry is making a huge splash. So what is Ford up to? A lot.


☉

Formnext and FABTECH Wrapups—What you've read above is only a sample. See much, much more of what the editors of 3DMP saw at formnext, the AM industry's signature international event, and in the 3D/Additive Manufacturing Pavilion at FABTECH.
Become Involved
☉
Subscribe to the Magazine
☉
Become a Sponsor
☉
2019 Media Kit
Published by