3D Metal Printing Newsletter
November 7, 2018
Wednesday, November 7, 2018

November 7, 2018 | Subscribe | Become a Sponsor
Read All About It
Navy Approves Ship Install of First Metal-AM Part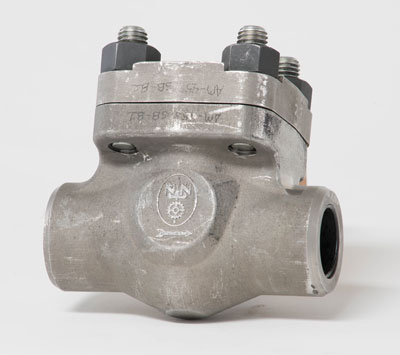 For the first time, in October the US Navy's Naval Sea Systems Command (NAVSEA) approved shipboard installation of a 3D-printed metal part. A prototype drain strainer orifice is expected to be aboard the Navy's Nimitz-class aircraft carrier USS Harry S Truman in 2019, according to the command. After install, the assembly, a steam-system component that enables drainage of water from a steam line while in use, will undergo testing and evaluation for one year. We'll be seeing more and more stories like this as the U.S. military services go all-in on additive manufacturing (AM).


Video: Software Drives Productivity Increase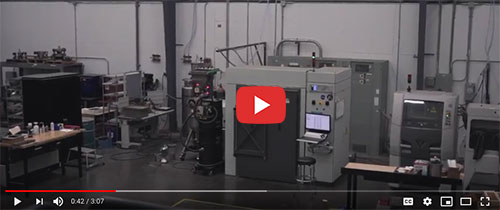 See how Metal Technology Inc. reduced print processing times by as much as 75 percent and saw productivity gains of 40 percent using state-of-the-art printers and all-in-one metal-AM software.

3DMP All Over Additive at FABTECH and formnext
This week 3D Metal Printingmakes Atlanta, GA, its home for FABTECH 2018. If you're at the show, come see us at Booth B5635 in the 3D/Additive Manufacturing Pavilion. From there we travel to Frankfurt, Germany, next week for formnext, the signature international AM event. Look for us at formnext Booth 3.0 J70. And, see what we see at FABTECH and formnext via our website as well as our Facebook, Twitter and 3DMP Mobile App feeds.

Sponsors
Are you having trouble with residual stress and other manufacturing anomalies in your AM Build?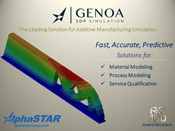 AlphaSTAR's design to print simulation solution, GENOA 3DP, addresses voids, delamination, bald spots and other irregularities during the print of plastic and metal parts. The toolset allows users to visualize defects and accurately predict the deformation (net shape), residual stress, damage initiation and damage propagation associated with an AM build. In addition, GENOA 3DP utilizes design of experiments, and other sensitivity analysis methodologies to identify an optimized build path.
Designed for its accuracy and ease of use, GENOA 3DP comes with a test validated library of polymer, metal and ceramic materials. End users can use GENOA 3DP's predictive capabilities to reduce trial & error, save time & money—and ultimately meet specs and performance requirements.
Metal Additive Manufacturing Software

Metal 3D printing is revolutionizing manufacturing, but it takes more than a 3D CAD model and a good printer to get a successful print.
CAD solutions don't include the proper tools for a file to be ready for additive manufacturing. Therefore, sending a CAD file directly to print typically fails.
A dedicated and integrated Metal AM software handles all preparation and optimization actions required for a printed part to meet the desired CAD model specifications and for you to achieve a successful print.
Download our eBook and find out:
How the correct software solution can help the profitability of your metal additive manufacturing business.
The benefits of a streamlined workflow using an integrated software solution versus multiple independent software solutions.
Industry News
☉
Today's News
☉
First Metal-AM Part to be Installed on GEnx Commercial Airline Engines
☉
Hypertherm Forms Corporate Venture Capital Arm to Support Advanced Technologies
☉
3D-Printing Technology Provider Launches in Europe
☉
Huntsville, AL Schools Become AM Partners of Auburn University and NASA
You Ought to Know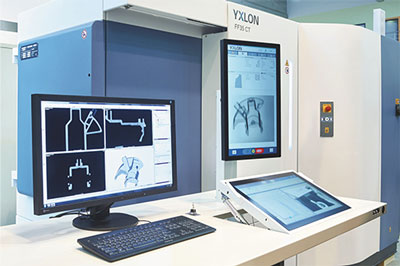 Metal AM provides designers with freedom to create nearly anything imaginable. But that freedom comes with a compromise, as the more intricate and complex the structure, the more difficult it becomes to inspect. This creates quite a challenge for busy manufacturing plants, but is where the power of CT scanning reveals itself. CT is the latest, and perhaps the most powerful, development in the modern era of nondestructive testing and is a perfect fit. Why? Simply put, the method is ideal for inspecting complex parts and internal lattice structures.


Sponsors
Visit 3Dprintforums.com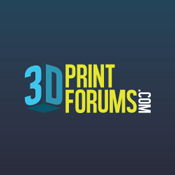 The peer-to-peer resource for 3D printing and additive manufacturing discussions, news, and product information just got a whole new look. See it now and register for your free membership at 3Dprintforums.com to get the inside scoop and latest trends.
In This Issue
In The Next Issue
☉ FABTECH and formnext Wrapups—See what the editors of 3DMP saw at formnext, the AM industry's signature international event, and in the 3D/Additive Manufacturing Pavilion at FABTECH.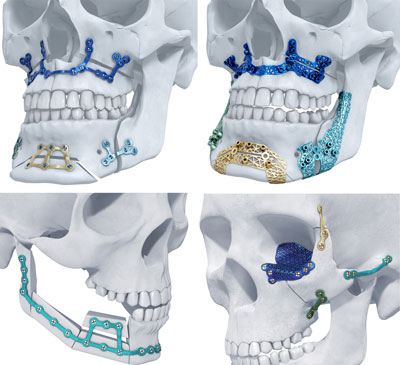 ☉ AM Technology and Knowhow Revolutionize Facial Reconstruction—Advanced software combines with other technology and 3D-printing expertise to help surgeons provide a new lease on life.


Become Involved
☉
Subscribe to the Magazine
☉
Become a Sponsor
☉
2019 Media Kit
Published by

See also: Alpha Star Corporation, 3D Systems, Solar Atmospheres