3D Metal Printing Newsletter
September 6, 2018
Thursday, September 6, 2018

September 6, 2018 | Subscribe | Become a Sponsor
Read All About It
Renishaw Opens AM Demonstration Center in California
Renishaw, a West Dundee, IL-based manufacturer of advanced metal additive-manufacturing (AM) systems, has opened an AM Demonstration Centerin Newbury Park, CA. Working in collaboration with Ibex Engineering Services, the center is situated within Ibex's headquarters and allows visitors to explore, interact with, and use Renishaw's metal-AM systems.

Online Exclusive: Easing AM Design
In metal AM, orientation on the build plate can be a head scratcher, to say the least. Proper orientation optimizes support-structure needs and functions, minimizes thermal distortion, reduces printing and finishing time, and, overall, produces an optimal part.

But getting to the right orientation is quite a trick. In fact, often there is no "right" orientation, only an optimized solution with tradeoffs made along the way. 3DMP talks to an AM expert on the topic, and explores software that promises optimization answers.

3D-Printed Hearing Aid Almost Invisible When Worn
Switzerland-based Sonova Holding AG, provider of Phonak hearing aids, has scored a first with its award-winning Virto B-Titanium hearing aid, printed via selective laser melting. The device is the smallest and most discreet hearing aid Sonova has ever produced and, according to the company, the world's first mainstream custom titanium hearing aid.
Sponsors
Visit 3Dprintforums.com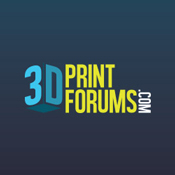 The peer-to-peer resource for 3D printing and additive manufacturing discussions, news, and product information just got a whole new look. See it now and register for your free membership at 3Dprintforums.com to get the inside scoop and latest trends.
Industry News
☉
Today's News
☉
Melt Launches ProDesk One-Stop Package
☉
Carpenter Technology Achieves Certification for Aerospace AM Parts Manufacturing
☉
Sintavia Adds Printers; Much More to Come
☉
SLM Solutions' Move Provides for Future Expansion
You Ought to Know
Leveraging Additive Manufacturing for Auto Production
High volumes, productivity and cost-per-part often are cited as reasons why AM, especially with metal materials, is not conducive to automotive-industry production applications. Challenging the status quo, one company reports working on a specific automotive project using the laser powder-bed-fusion process to produce 384 qualified metal parts in a single build.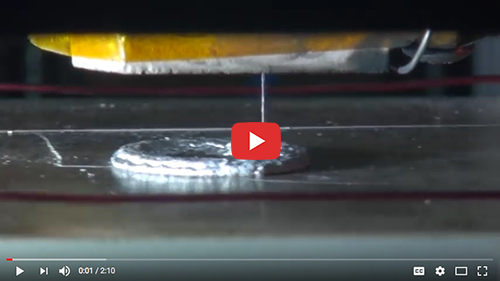 Vader Systems worked with University of Buffalo researchers and economic-development officials to propel its startup. Check out the UB video showcasing the technology, and read 3DMP's AMUG and RAPID + TCT Roundup in the Summer 2018 issue to learn more about Vader's new printers.
In This Issue
Successful Missile-Part Simulation
This project proved out simulation in supplying a cost-effective AM part for the U.S. Missile Defense Agency.
Printing Metal Prototypes
…enables this supplier of stamped automotive-exhaust components to study fluid dynamics and study environmental factors to quickly and cost-effectively validate iterative part designs.
In The Next Issue
☉ Form-Follows-Function Success: 3D-Printed Coolant Nozzles—To unlock the huge opportunities offered by 3D printing, designers need to rethink their approach. Coolant-system experts at Grindaix are doing exactly that as part of a joint project to develop concepts for printing different nozzles in a single operation on large-scale 3D printers.
☉ Material Testing Key to AM Quality Management—Testing machines and software pay off big time for manufacturers of aerospace parts, and makers of the machines used to print them.

Become Involved
☉
Subscribe to the Magazine
☉
Become a Sponsor
☉
2018 Media Kit
Published by

See also: SLM Solutions NA, Inc.