3D Metal Printing Newsletter
August 1, 2018
Wednesday, August 1, 2018

August 1, 2018 | Subscribe | Become a Sponsor
Read All About It
Report: Polymer Printing Most Popular, and 6061 Aluminum Most Popular Printed Metal
3D-printing technology worldwide continues to be dominated by polymer processes, including deposition modeling, followed by vat photopolymerization (stereolithography) and selective laser sintering. That's according to the latest Digital Manufacturing Trends report, covering 2018's third quarter and produced by 3D Hubs. Other data of note: the United States remains the top print country, followed by the United Kingdom; and among metal-based materials, 6061 aluminum leads in use, followed by Type 304 stainless steel. Read more.


LAST CHANCE!
3D Metal Printing Experience and Tech Tour
August 8-9, Pittsburgh, PA
This event will provide opportunities to learn about the latest technologies and hear case-study presentations. Attendees also will have the opportunity to participate in exclusive plant tours at the GE Additive Customer Experience Center and the Carnegie Mellon NextManufacturing Center, to engage with company representatives, and to view a variety of 3D metal-printing machines in action. Learn more about the event and register.


Sponsors
TruPrint 3000: Made for Production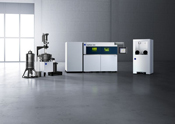 TRUMPF's
TruPrint 3000 powder bed fusion system
is designed for production. Utilization is increased with external part and powder handling, with time between build jobs reduced and operator safety improved. The large build volume, variable spot size, high preheat temperatures and dual supply cylinders provide advantages that are unmatched.
Industry News
☉
Today's News
☉
Sciaky's EBAM Process Achieves Qualification for Satellite Fuel Tanks
☉
Spirit AeroSystems and Norsk Titanium Announce Qualification
☉
GE Additive Signs Agreement with Eaton
☉
Advanced Powders and Coatings and Avio Aero Partner
You Ought to Know
New at RAPID + TCT: Metal 3D Printer Employs Air-Fed Deposition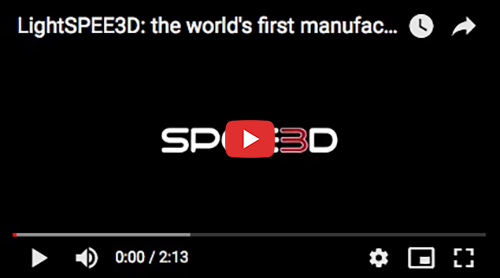 Spee3d drew a crowd at RAPID + TCT with its patented technology, in the form of a metals-based 3D printer employing air-fed deposition. Rather than using heat to melt metal powders, Spee3d employs supersonic deposition, where a nozzle accelerates air to as much as three times the speed of sound to deposit injected powders onto a substrate attached to a six-axis robotic arm. The kinetic energy of the particles, explain company officials, causes the powders to bind together to form a high-density part with normal metallurgical properties. Read more, and look for more new technology we spied at AMUG and RAPID + TCT in the Summer issue of 3DMP.

Video: Get Kids Interested in Metal AM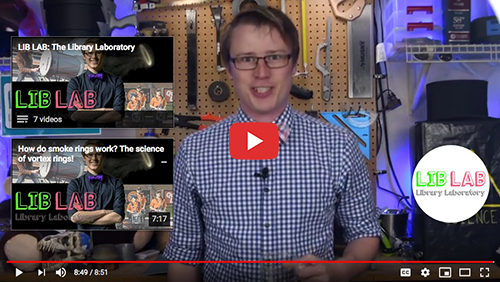 …through a new video from Aaron J. Fillo, an Oregon State University graduate student and science educator. Fillo, the creator and host of the Corvallis-Benton County (OR) Public Library's "Lib Lab" educational video series, explains metal additive manufacturing, focusing on the selective-laser-melting process.


Register Now
Webinar (Aug 16): Identifying Parts for Additive Manufacturing
As metal AM continues to expand as a viable production process, many companies are assessing the viability of producing parts with selective laser melting. Join our application engineering team as we discuss what types of parts, features and geometries are best suited to be optimized for AM and tips on what may make the process unfeasible. Attendees will learn how to assess their components and take the first steps toward implementing a metal-AM strategy. Learn more and register.


Sponsors
FREE EBOOK—How Metal Additive Manufacturing Delivers New Efficiencies in Lightweight Parts

Lightweighting allows component consolidation, increased performance, and supply chain efficiency. But when you look at the costs of keeping objects airborne or putting a rocket into space, lightweighting enters a league of its own.
Metal additive manufacturing eliminates restrictions of subtractive and formative manufacturing using new techniques. Metal parts don't have to be solid to perform to standard, and some even perform better when they're lighter and less solid.
Learn to increase part functionality while reducing part weight and material usage through integrated software and advanced metal powder-based sintering.
Reduce part production times by 50%
Produce lighter/stiffer parts
Design for lightweighting
Improve Fuel economy
Use less material to improve performance
Visit 3Dprintforums.com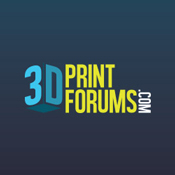 The peer-to-peer resource for 3D printing and additive manufacturing discussions, news, and product information just got a whole new look. See it now and register for your free membership at 3Dprintforums.com to get the inside scoop and latest trends.
In This Issue
Arconic Goes All-In on AM
For parts large and small, this iconic manufacturer is developing materials and techniques to forward the technology and feed its aerospace customers.
Youngstown State University Advances Additive
With $10 million in funding, myriad processes and equipment, and an impressive faculty leading the charge, YSU research impacts aerospace and more.
In The Next Issue
☉

A supplier of stamped automotive-exhaust components has employed AM prototyping to study fluid dynamics and evaluate environmental factors on proposed parts and assemblies.


☉

Industry expert Todd Grimm discusses metal AM with Tangible Solutions, Inc., primarily a manufacturer of titanium medical implants.
Become Involved
☉
Subscribe to the Magazine
☉
Become a Sponsor
☉
Media Kit
Published by

See also: Praxair Surface Technologies, SLM Solutions NA, Inc., TRUMPF Inc., 3D Systems