3D Metal Printing Newsletter
July 18, 2018
Wednesday, July 18, 2018

July 18, 2018 | Subscribe | Become a Sponsor
Read All About It
Pitt Receives Grant to Advance 3D-Printed Nuclear Components
The University of Pittsburgh's Swanson School of Engineering has been awarded $1 million to study and advance the design and manufacture of 3D-printed nuclear components. The award is part of the United States Department of Energy Office of Nuclear Energy's Nuclear Energy Enabling Technologies program. Read more.


German Company Reveals Five-Axis AM Future
Toolcraft GmbH, a German manufacturer, is planning to apply full five-axis additive-manufacturing (AM) technologies in the future after a successful initial adoption of 3D-printing processes and Siemens PLM software. The company says five-axis AM hybrid machines will replace the powder-bed machines it currently uses. Read more.


Sponsors
FREE EBOOK—How Metal Additive Manufacturing Delivers New Efficiencies in Lightweight Parts

Lightweighting allows component consolidation, increased performance, and supply chain efficiency. But when you look at the costs of keeping objects airborne or putting a rocket into space, lightweighting enters a league of its own.
Metal additive manufacturing eliminates restrictions of subtractive and formative manufacturing using new techniques. Metal parts don't have to be solid to perform to standard, and some even perform better when they're lighter and less solid.
Learn to increase part functionality while reducing part weight and material usage through integrated software and advanced metal powder-based sintering.
Reduce part production times by 50%
Produce lighter/stiffer parts
Design for lightweighting
Improve Fuel economy
Use less material to improve performance
Visit 3Dprintforums.com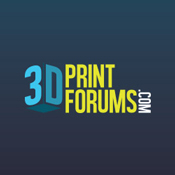 The peer-to-peer resource for 3D printing and additive manufacturing discussions, news, and product information just got a whole new look. See it now and register for your free membership at 3Dprintforums.com to get the inside scoop and latest trends.
Industry News
☉
On-Demand Manufacturing: Xometry Acquires MakeTime
☉
DSTA, Airbus, and Boeing to Use AM for Aircraft Maintenance
☉
Navy to Use 3D Printing to Expand Supply Chain
☉
Simufact, Ampower Team Up
☉
Sciaky, Inc. Partners with Concurrent Technologies Corporation
You Ought to Know
Webinar: Identifying Parts for Additive Manufacturing
Register now for the August 16 webinar, from 2 to 3 p.m., on parts, features and geometries best suited for selective laser melting. Kyle Adams, applications specialist at SLM Solutions, will present attendees with what they need to know to implement an effective metal-AM strategy.
Video: Voila! A 3D-Printed House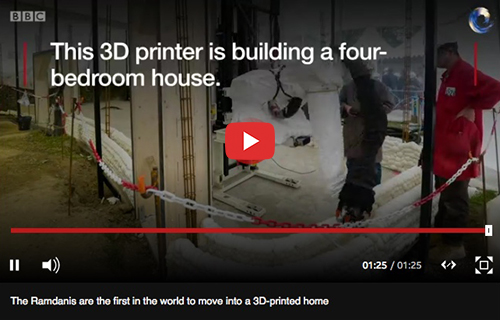 A family in France has become the first in the world to move into a 3D-printed house. The four-bedroom property is a prototype for bigger projects aiming to make housebuilding quicker and cheaper.
3D Metal Printing Experience and Tech Tour
August 8-9, Pittsburgh, PA
This event will provide opportunities to learn about the latest technologies and hear case-study presentations. Attendees also will have the opportunity to participate in exclusive plant tours at the GE Additive Customer Experience Center and the Carnegie Mellon NextManufacturing Center, to engage with company representatives and to view a variety of 3D metal-printing machines in action. Learn more about the event and register.


In This Issue
In The Next Issue
☉

3D Enables Rethinking of Design Approach...and that's exactly what the coolant-system experts at Grindaix did with the help of Bionic Production and Trumpf.


☉

RAPID + TCT and AMUG Roundup—See what we saw at these stellar North American AM events.
Become Involved
☉
Subscribe to the Magazine
☉
Become a Sponsor
☉
2018 Media Kit
Published by

See also: 3D Systems