3D Metal Printing Newsletter
July 9, 2018
Monday, July 9, 2018

July 9, 2018 | Subscribe | Become a Sponsor
Read All About It
NCMS Spearheads AM Research for Troops
The National Center for Manufacturing Sciences (NCMS) has announced plans to establish a manufacturing (AM) innovation center in Aberdeen, MD, focused on next-generation additive manufacturing, materials and processes. The center will spearhead scientific breakthroughs in materials, as well as the launch of new factory machinery for the manufacture of parts for aircraft, automobiles, munitions, medical devices and other military-focused products. The goal is to provide U.S. troops with the most updated platforms and tools available. Read more.


France's Naval Group and Central Nantes 3D Print Full-Scale Propeller Blade
France's naval defense specialist, Naval Group, and the Centrale Nantes engineering school have successfully 3D printed their first full-scale propeller-blade prototype for military applications using the wire arc AM process. The Naval Group and Centrale Nantes team hopes to accelerate the cross-industry adoption of hybrid manufacturing for making large-scale parts on-demand. Read more.


Sponsors
Visit 3Dprintforums.com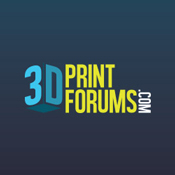 The peer-to-peer resource for 3D printing and additive manufacturing discussions, news, and product information just got a whole new look. See it now and register for your free membership at 3Dprintforums.com to get the inside scoop and latest trends.
Industry News
☉
RP Platform becomes AMFG, Launches AI
☉
Researchers 3D Print Magnetic Alloys
☉
HP Inc. Expands Its 3D Printing Footprint in China
☉
Aurora Labs Produces First Powder for Use in 3D Metal Printers
☉
New Technology Makes Any 3D Printer a Metal 3D Printer
You Ought to Know
Arconic All-In on AM
As maker of the first 3D-printed titanium part installed on a series-production Airbus commercial aircraft, Arconic is developing materials and techniques to advance the manufacturer continues to lead the way in qualifying even more-complex 3D-printed parts. How did Arconic start down the AM road, where is it now and where does it hope to go. Read more.

Inside Argonne National Laboratory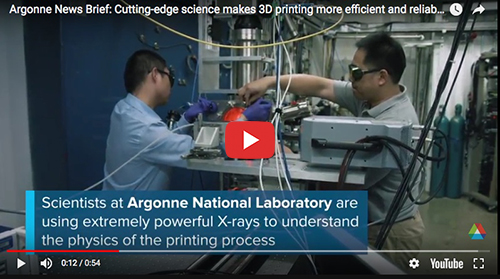 Scientists are using powerful X-rays to understand the physics of the 3D-printing process and to help industry make reliable parts.

Register Now
3D Metal Printing Experience and Tech Tour
August 8-9, Pittsburgh, PA
This event will provide opportunities to learn about the latest technologies and hear case-study presentations. Attendees also will have the opportunity to participate in exclusive plant tours at the GE Additive Customer Experience Center and the Carnegie Mellon NextManufacturing Center, to engage with company representatives and to view a variety of 3D metal-printing machines in action. Learn more about the event and to register.


In This Issue
Additive Manufacturing Q&A
What are some tips for helping to achieve consistent quality in our builds, especially in critical production–part applications? You will find them in this issue's Q&A.
Automated Support Generation
From powder conservation to reduced time for support design, development and removal, support-generation software generates savings.
In The Next Issue
☉

3D Enables Rethinking of Design Approach...and that's exactly what the coolant-system experts at Grindaix did with the help of Bionic Production and Trumpf.


☉

RAPID + TCT and AMUG Roundup—See what we saw at these stellar North American AM events.
Become Involved
☉
Subscribe to the Magazine
☉
Become a Sponsor
☉
2018 Media Kit
Published by

See also: SLM Solutions NA, Inc.