3D Metal Printing Newsletter
June 6, 2018
Wednesday, June 6, 2018

June 6, 2018 | Subscribe | Become a Sponsor
Read All About It
Smart Implants for Improved Patient Outcomes
3D-printed smart implants for the repair of large bone defects may soon be a reality through the European Union's PRosPERoS (PRinting PERsonalized orthopedic implantS) project. Researchers aim to engineer printable, personalized and biodegradable patient-specific implants, made with magnesium and zinc alloys, by accurately scanning vertebrae with advanced imaging techniques. Read more.
World's Largest 3D Metal Printer Debuts
Titomic, based in Melbourne, Australia, recently built a 3D metal printer with the potential to manufacture aircraft wings, ship hulls, submarines and rocket fuselage. The printer, the world's largest at 40 by 20 m, tested for the first time at an unveiling ceremony in Melbourne. It produces metal objects to 9 m long, 3 m wide and 1.5-m tall, and is configurable to even larger settings. Read more.
Sponsors
Topology Optimization and Additive Manufacturing for Medical Devices

SLM Solutions is teaming with Altair for a June 20th webinar on the benefits of designing medical devices with topology optimization for metal additive manufacturing.
Register today
to learn how companies are increasing functionality while decreasing costs by combining design optimization and selective laser melting using the example of an orthopedic lumbar cage.
Industry News
☉
Italian Startup Touts 24-Hour Turnaround for 3D-Printed Dental Implants
☉
Sciaky Receives Order to Strengthen American Defense
☉
Praxair Surface Technologies Announces Grant Winners
☉
Met-L-Flo Announces Partnership with Roboze
☉
Martinrea Debuts New Facility
You Ought to Know
Coherent Enters AM Market with OR Laser Acquisition
Coherent, Inc., the Santa Clara, CA-based provider of fiber-laser solutions, has made its first investment in the metal AM market with the acquisition of OR Laser, the Germany-based maker of Orlas Creator 3D metal printers for small and medium enterprises. Read more.

YBI Partners with Israel-based Company
The Youngstown Business Incubator (YBI), working to expand its global AM footprint, announced earlier this month its latest partnership with Print C-B, an Israel-based provider of copper inks for printed electronics. YBI also partners with The Junction, a business accelerator located in Tel Aviv, Israel. Read more.

Video: Got a Need for Speed? Check This Out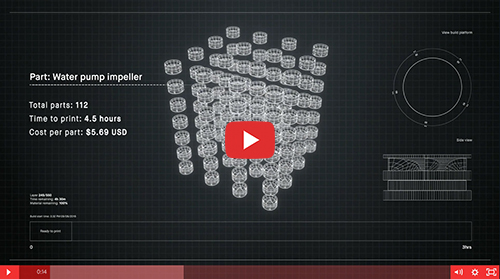 A 2018 Gold Edison Award winning innovation, the Desktop Metal Production System uses single-pass jetting to builds parts in minutes versus hours. Read more.

Register Now—Mexico Additive Manufacturing and 3D Printing Conference
June 20-21, Queretaro, Mexico
Attendees of this event will interact directly with industry experts and learn about the latest technology developments in 3D printing. Learn more about the event and register.


3D Metal Printing Experience and Tech Tour
August 8-9, Pittsburgh, PA
This event will provide opportunities to learn about the latest technologies and case-study applications. Attendees also will have the opportunity to participate in exclusive plant tours at the GE Additive Customer Experience Center, and the Carnegie Mellon NextManufacturing Center, to engage with company representatives and to view 3D metal-printing machines in action. Learn more about the event and register.


Sponsors
TruPrint 3000: Made for Production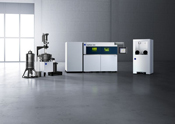 TRUMPF's
TruPrint 3000 powder bed fusion system
is designed for production. Utilization is increased with external part and powder handling, with time between build jobs reduced and operator safety improved. The large build volume, variable spot size, high preheat temperatures and dual supply cylinders provide advantages that are unmatched.
Visit 3Dprintforums.com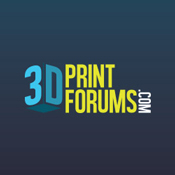 The peer-to-peer resource for 3D printing and additive manufacturing discussions, news, and product information just got a whole new look. See it now and register for your free membership at 3Dprintforums.com to get the inside scoop and latest trends.
In This Issue
In The Next Issue
☉

3D Enables Rethinking of Design Approach… and that's exactly what the coolant-system experts at Grindaix did with the help of Bionic Production and Trumpf.


☉

RAPID + TCT and AMUG Roundup—See what we saw at these stellar North American AM events.
Become Involved
☉
Subscribe to the Magazine
☉
Become a Sponsor
☉
2018 Media Kit
Published by

See also: Praxair Surface Technologies, SLM Solutions NA, Inc., TRUMPF Inc.