3D Metal Printing Newsletter
May 2, 2018
Wednesday, May 2, 2018

May 2, 2018 | Subscribe | Become a Sponsor
Read All About It
3D Printed Bridge Scheduled for Installation in The Netherlands
First announced in June 2015: a fully functional 3D-printed stainless-steel bridge, measuring 41 ft. long, 20 ft., 8 in. wide, and weighing nearly 5 tons, and set for installation in 2019. It will span Oudezijds Achterburgwal, one of Amsterdam's most historic canals, and shows that "3D printing is entering the world of large-scale, functional objects," says its designer. Read more.


Different, From Start to Finish
This manufacturer, headed by a 25-yr. additive-manufacturing (AM) veteran, has embraced sustainability and a unique blend of processes, as well as a tumble-finishing technology resulting in significantly reduced post-processing time. Read more.

Sponsors
Visit 3Dprintforums.com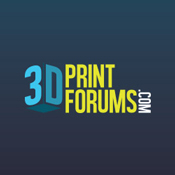 The peer-to-peer resource for 3D printing and additive manufacturing discussions, news, and product information just got a whole new look. See it now and register for your free membership at 3Dprintforums.com to get the inside scoop and latest trends.
Industry News
☉
Premium Aerotec Acquires APWorks
☉
Boeing Invests in 3D Startup
☉
Sciaky Delivers First EBAM System to Asia-Pacific
☉
Singapore Agreement Targets Maritime Applications for Additive Manufacturing
You Ought to Know
Stratasys Launches Certification Program while MIT and Boeing Collaborate on Online AM Course
Stratasys Ltd., with operations in Minneapolis, MN, and Rehovot, Israel, has launched an industry certification program in North America, designed to bridge the AM skills gap. Developed in conjunction with a consortium of colleges and universities, the program aims to enable students to secure accelerated additive manufacturing credentials to improve employability and workforce readiness. Read more.
Meanwhile, Additive Manufacturing (AM) for Innovative Design and Production, an online course for professionals, and the result of an MIT-Boeing collaboration, has been launched. The offering explores the transformational capabilities of AM in the design, production and service of products, and investigates its implications in restructuring production workflows and lowering manufacturing costs. Geared toward industry professionals, the new course teaches skills for implementing AM in organizations. Read more.
Video: How Kallista Is Changing the Rules of Design with Metal AM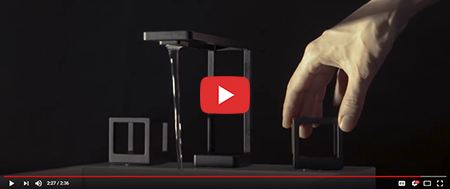 Check out how this designer and provider of luxury kitchen and bath products, and subsidiary of Kohler Co., uses 3D Systems' ProX DMP 320 metal-AM system to produce state-of-the-art faucets.

Register Now—Mexico Additive Manufacturing and 3D Printing Conference
June 20-21, Queretaro, Mexico
Attendees of this event will interact directly with industry experts and learn about the latest technology developments in 3D printing. Learn more about the event and register.

3D Metal Printing Experience and Tech Tour
August 8-9, Pittsburgh, PA
This event will provide opportunities to learn about the latest technologies and case-study applications. Attendees also will have the opportunity to participate in exclusive plant tours at the GE Additive Customer Experience Center, and the Carnegie Mellon NextManufacturing Center, to engage with company representatives and to view 3D metal-printing machines in action. Learn more about the event and register.

In This Issue
Automated Support Generation
The savings just keep on coming, from powder conservation to reduced time for support design, development and removal.
Arconic Goes All-In on AM
In September of 2017, Arconic revealed that it had manufactured the first 3D-printed titanium part installed on a series-production Airbus commercial aircraft. The company remains committed to AM for aerospace, and it shows.
In The Next Issue
☉

3D Enables Rethinking of Design Approach… and that's exactly what the coolant-system experts at Grindaix and Bionic Production did.


☉

RAPID + TCT and AMUG Roundup—See what we saw at these stellar North American AM events.
Become Involved
☉
Subscribe to the Magazine
☉
Become a Sponsor
☉
2018 Media Kit
Published by

See also: SLM Solutions NA, Inc.