3D Metal Printing Newsletter
September 2016
Wednesday, September 7, 2016

Read All About It
GE to Buy Arcam and SLM Solutions Group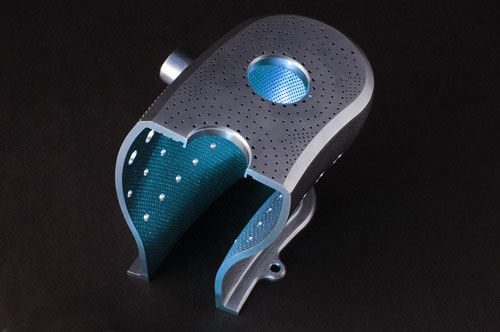 "Additive manufacturing (AM) is a key part of GE's evolution into a digital industrial company. We are creating a more productive world with our innovative world-class machines, materials and software. We are poised to not only benefit from this movement as a customer, but spearhead it as a leading supplier," says Jeff Immelt, GE chairman and CEO. With those words, GE announced that it plans to acquire two suppliers of AM equipment, Arcam AB and SLM Solutions Group AG, for $1.4 billion. The goal: boost GE's inhouse AM capability and develop and market such technology for use throughout the industry.
Arcam AB, based in Mölndal, Sweden, invented the electron-beam melting machine for metal-based AM, and also produces advanced metal powders. Its customers are in the aerospace and healthcare industries. SLM Solutions Group, based in Lübeck, Germany, produces laser machines for metal-based AM with customers in the aerospace, energy, healthcare and automotive industries.
Both companies will report into David Joyce, President & CEO of GE Aviation. Joyce will lead the growth of these businesses in the AM equipment and services industry. In addition, he will lead the integration effort and the GE Store initiative to drive AM applications across GE. The additive effort will be centered in Europe. GE will maintain the headquarters locations and key operating locations of Arcam and SLM, as well as retain their management teams and employees, according to GE officials.
Read more.
Share this Article on Twitter
Shape-Morphing: Just Add Heat or Electricity
Though the materials themselves aren't metallic, researchers have demonstrated the 3D printing of shape-shifting structures that can fold or unfold to reshape themselves when exposed to heat or electricity. Termed 4D printing, the approach may complement or work in conjunction with 3D metal printing in medical and other applications.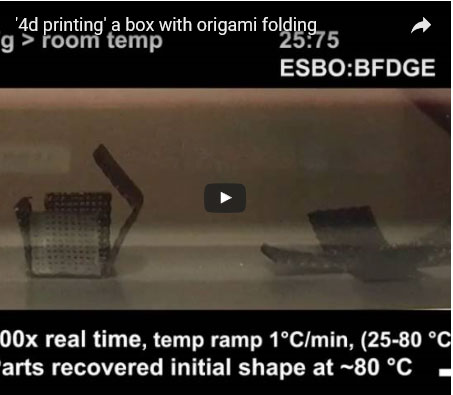 A team of Lawrence Livermore National Laboratory (LLNL) researchers created structures using a conductive, environmentally responsive ink using what the researchers refer to as shape-memory polymers. The ink, made from soybean oil, additional co-polymers and carbon nanofibers, is fabricated into a temporary shape at an engineered temperature. Heat or electrical current then produces the shape-morphing effect, which reverts the part's temporary shape back to its original shape.
The team produced several types of structures: a bent conductive device that morphed to a straight device when exposed to an electric current or heat, a collapsed stent that expanded after being exposed to heat, and boxes that either opened or closed when heated.
"It's like baking a cake," says lead author Jennifer Rodriguez, a post-doctorate in LLNL's Materials Engineering Division. "You take the part out of the oven before it's done and set the permanent structure of the part by folding or twisting after an initial gelling of the polymer."
Ultimately, according to Rodriguez, researchers can use the materials to create extremely complex parts. The technology could have applications in the medical field, in aerospace (in solar arrays or antennae that can unfold), as well as flexible circuits and robotic devices.
Sponsors
It all starts with an optimized 3-D model

If your responsibilities ever involve faceted data files or 3-D printers, ANSYS SpaceClaim is now your best friend for easy and powerful model preparation and manipulation. Join our September 27th webinar as we explore the usefulness of SpaceClaim in repairing, editing, and optimizing STL files for 3-D Printing and other STL related applications.
Experts in Metal Additive Manufacturing Solutions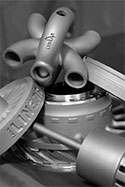 Linear AMS has more than a decade of innovative Metal Additive Manufacturing (AM) design and manufacturing expertise. With over 20 DMLM machines, our experienced engineers and proven processes and controls ensure every project is precision quality. Our facility includes an on-site R&D center, a metrology and material analysis lab, stress relief/heat treat ovens, X-ray μ-CT inspection and machining and finishing services. Request a Quote Today!
You Ought To Know
AMUG Conference Set for March in Chicago
The Additive Manufacturing Users Group (AMUG) has just announced that it will hold its 29th annual users-group conference at the Hilton Chicago, from March 19 – 23, 2017. The event draws novice and expert users seeking insights, assistance and guidance on 3D-printing technologies, applications and processes.
The AMUG conference, open to owners and operators of all industrial additive-manufacturing (AM) technologies, includes keynote presentations, technical sessions and hands-on workshops designed to help users get more from their AM technologies. Through technical competitions and AMUG's annual awards banquet, excellence in applying AM and contributions to the industry will be recognized. The five-day event also includes the two-night AMUGexpo, networking receptions and catered meals.
For more details, click here.
Share this Article on Twitter
Sponsors
Visit the East Hall, booth #5060 at IMTS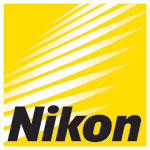 Whether you are looking for the solution to a new or existing project or are just curious to see the next big thing in metrology, we believe it shouldn't be complicated. Ask our experts today about how we can help you accomplish your mission. Go ahead, bring us your most challenging parts.
Add us to your IMTS Show Planner
Start Planning for Manufacturing Day Coming up quickly is the fifth annual edition of Manufacturing Day, October 7, 2016, meant to inspire the next generation of manufacturers. Hundreds of industry-leading organizations will do their part to promote careers in manufacturing to students, community leaders and others. For ideas on how your company can participate, visit the Manufacturing Day website.
In This Issue
Aluminum Guitar—A Study in Design and Post-Processing
This unique project underscores the importance of designing to make post-processing as efficient as possible.
Spotlight on Additive Manufacturing at IMTS
More than a dozen suppliers of additive-manufacturing technology will inhabit a new Additive Manufacturing pavilion at this year's edition of IMTS. Also on tap: a 1.5-day additive-manufacturing technical conference.
In The Next Issue
Focus on 3D Metal Printing in the Medical Industry
Published by

See also: MSC Software Corp., Nikon Metrology, Inc., 3D Systems