Tech Update
New Binder-Jetting Printer, Furnace Offered Through ExOne, Rapidia Partnership
Tuesday, February 9, 2021
ExOne has launched the ExOne Metal Designlab binder jetting printer and X1F furnace in an exclusive partnership with Rapidia, a Vancouver, Canada-based technology company. Orders are being accepted immediately, with deliveries set to begin the second quarter of 2021. Under terms of this partnership, ExOne has a right of first refusal for majority ownership of Rapidia, and Rapidia founder Dan Gelbart becomes a technology advisor to ExOne.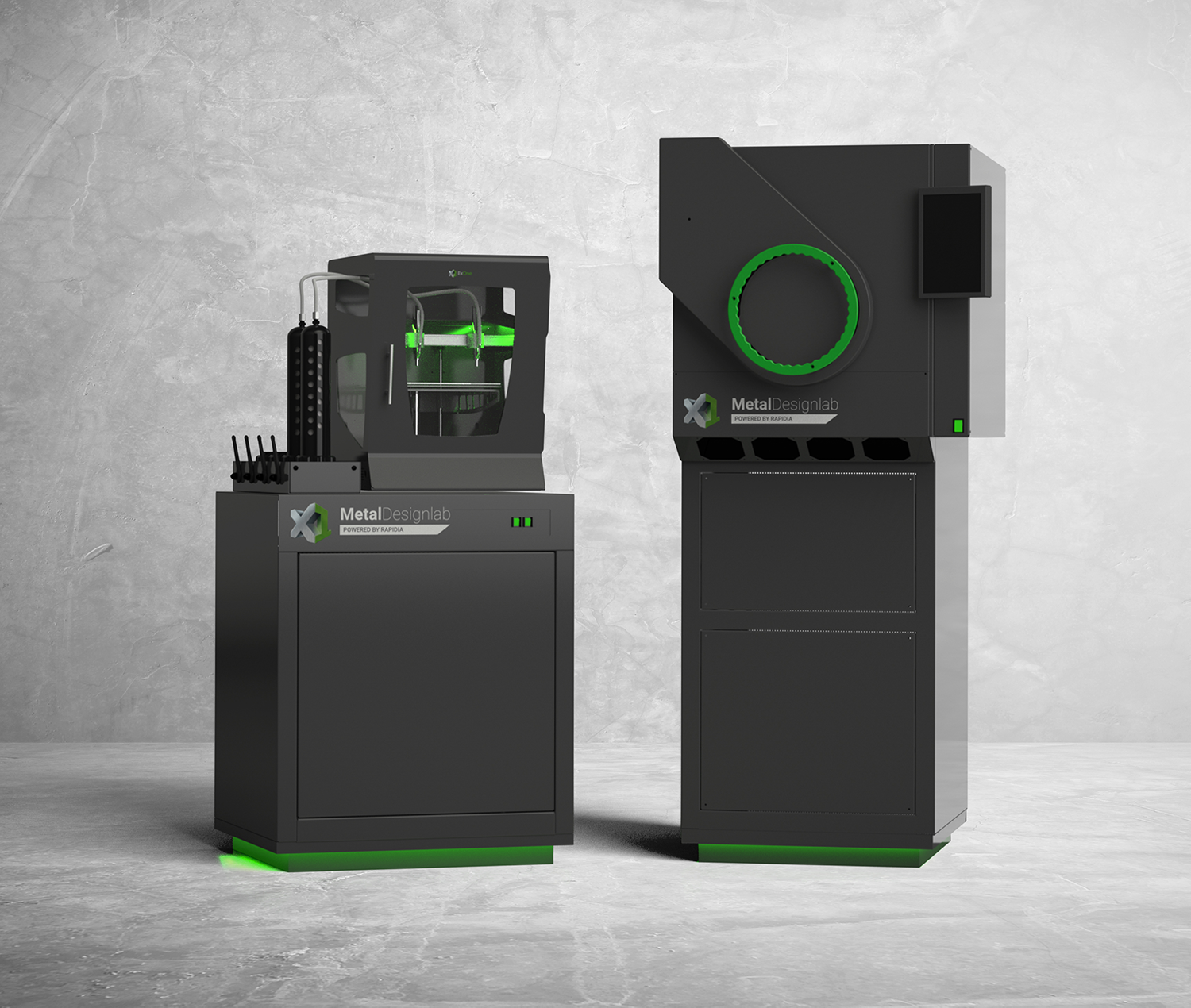 The Metal Designlab evolves from Rapidia's two-step 3D-printing technology—reportedly the first to allow water-bound metal and ceramic parts to travel directly from a printer into a furnace without a debinding step. Bound-metal-3D-printing technologies typically require either three steps (print, debind and sinter) or 3D printing followed by time-consuming thermal debinding in the sintering furnace, explain ExOne officials, noting that either method usually takes three to five days to produce a final part. This, in turn, reportedly places limitations on part thickness (to 10 mm) in order for polymer binders to be properly burned off.
By contrast, the Rapidia-developed water-based HydroFuse paste, containing metal or ceramic powders, replaces 98 percent of the binder with water, which evaporates while printing. This technology, which does not require debinding prior to final sintering, also removes the limitation on maximum part thickness, enabling the ExOne Metal Designlab to print 100-percent-solid metal of any thickness. Two materials currently are offered using this technology―marketed as Print Today, Parts Tomorrow―in the Metal Designlab: 17-4PH and 316L stainless steels, with other metals and ceramics reportedly to follow soon.
The new X1F advanced furnace, with about 10 liters of usable volume, is offered across ExOne's binder jet lineup.
"We are delighted to partner with the visionary Dan Gelbart and the Rapidia technology team to offer the new ExOne Metal Designlab and X1F furnace," says John Hartner, ExOne CEO. "This technology is a true time-saving innovation that complements ExOne's portfolio. Now, researchers, educators and industrial designers will be able to bypass days of waiting and produce high-quality parts without the limitations faced by parts that require traditional debinding."
Adds Rapidia's Gelbart: "I also expect a lot of innovation to come from combining the deep technical knowledge of both companies. Now, users can 3D print complex parts today without any thickness limitations for solid parts and produce high-strength parts overnight."
See also: ExOne
---
Reader Comments
There are no comments posted at this time.