Industry News
In AM-Industrialization Partnership, AMEXCI Invests in SLM Solutions Four-Laser Machine
Thursday, February 18, 2021
As part of a partnership to further accelerate the industrialization of metal-based additive manufacturing (AM), AMEXCI has invested in an SLM Solutions SLM 500 machine (pictured), equipped with four 700-W lasers. At its AS 9100D-certified lab in Karlskoga, Sweden, AMEXCI designs, produces and qualifies components for customers in a variety of industries.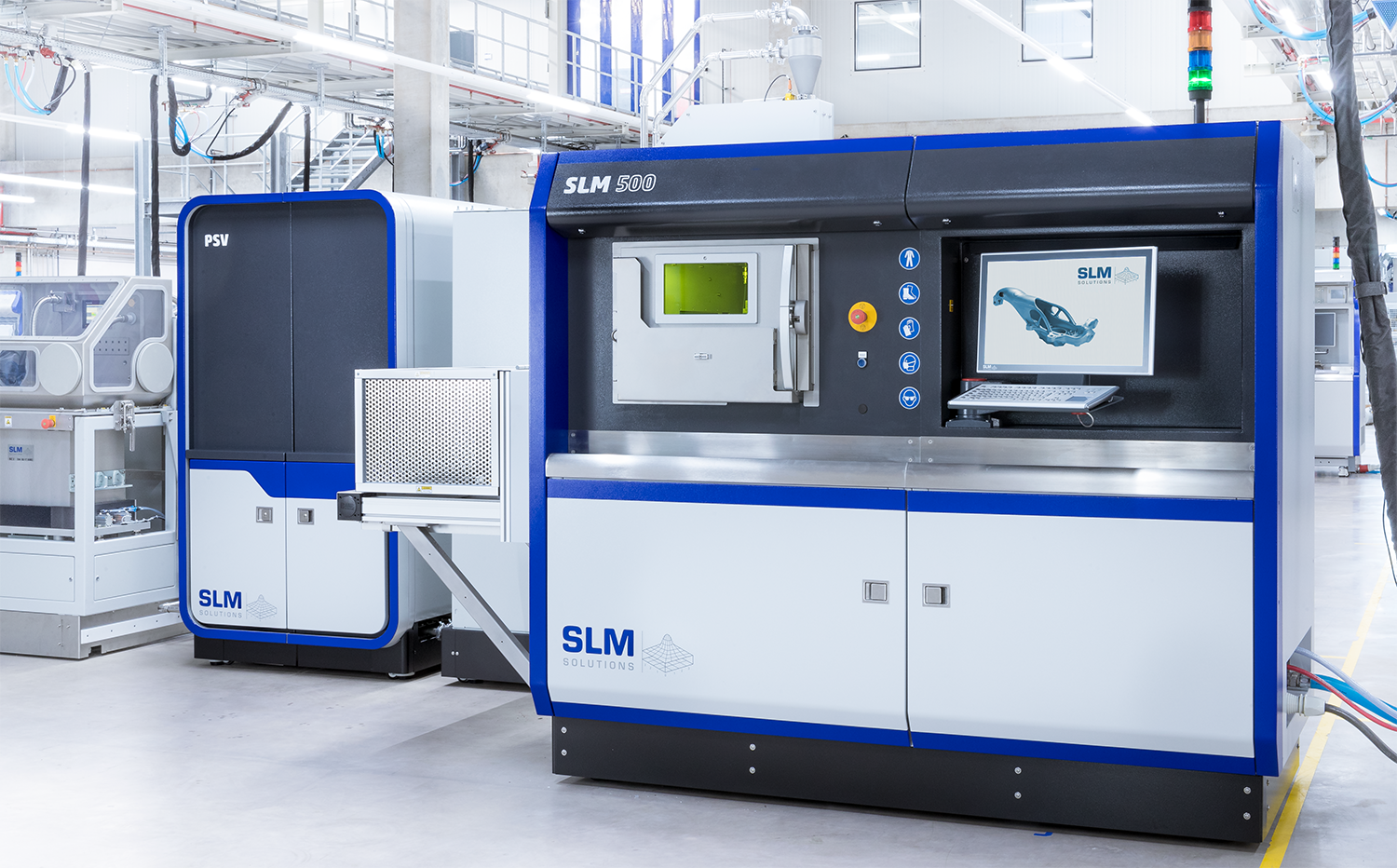 The partnership between AMEXCI and SLM Solutions, report SLM Solutions officials, aims to boost industrialization and support companies to successfully implement AM technologies for serial production of complex metal parts. Toward this end, specific case studies will be used to evaluate AM and test the competitive industry advantages of different machines and technologies offered by SLM Solutions. Additionally, AMEXCI evaluates the use of the recently introduced 12-laser SLM NXG XII 600 for industrialized series production.
AMEXCI invested in the SLM 500 reportedly for its capability in providing rapid, cost-effective production of large metal parts. The multi-laser overlap strategy ensures maximum efficiency, according to SLM Solutions officials, who note that the ability to change the build cylinder minimizes machine downtime, maximizes productivity and reduces cost per part.
"Having worked together for some time we are happy to take the next steps and further strengthen the cooperation between AMEXCI and SLM Solutions as we see their technology as a strong complement alongside our existing collaborations," says Edvin Resebo, AMEXCI CEO. "Regarding the industrialization of AM, we see a growing potential in the Nordic region for the coming years. From an AMEXCI perspective, SLM Solutions showcases a strong understanding of what´s important and what needs to be in place for AM as an industrial manufacturing process."
Adds Sam O'Leary, SLM Solutions CEO: "We are proud to contribute as a solution partner to support and to realize AM business cases of AMEXCI customers, from prototype to serial production. Providing consulting services throughout the customer's AM journey, is a goal of SLM Solutions in this partnership."
See also: SLM Solutions NA, Inc.
---
Reader Comments
There are no comments posted at this time.