Tech Update
Bilsing Adds Laser Metal Deposition Repair Services for Aero Components and Stamping Dies
Wednesday, June 24, 2020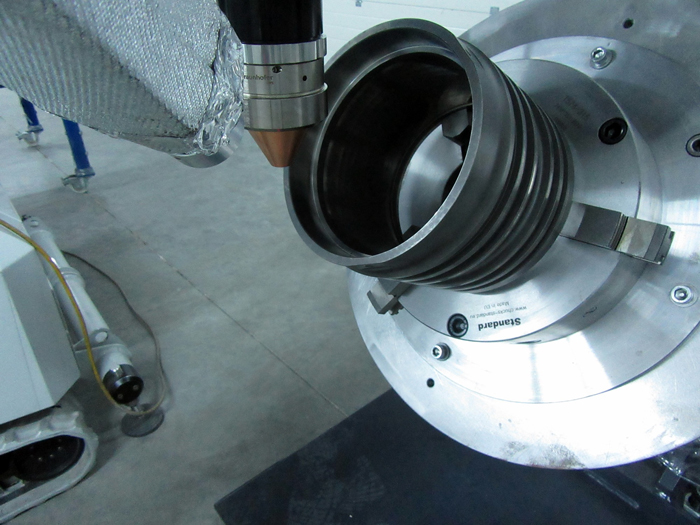 Bilsing Automation, Attendorn, Germany, has added laser metal deposition (LMD), an additive manufacturing (AM) process also known as laser cladding, to its service offerings from its facility in Turkey, which holds several aviation-industry certifications. The facility can apply the LMD process for the repair of aviation components such as landing-gear bearing rings, as well as automotive stamping and casting dies. Compared to traditional cladding processes such as thermal spray or arc welding, LMD, say company officials, provides a better metallurgical bond, enhanced corrosion protection, a smaller heat-affected zone and less distortion.
In this AM process, material is added to worn or corroded surfaces or new features to accommodate design changes. Metal powder feeds into a laser beam, which scans across the work surface to deposit the powder material in a precise web-type formation. The process can modify or repair components or tooling without having to reproduce the entire part.
---
Reader Comments
There are no comments posted at this time.