Tech Update
3D Printing of Aluminum F357 for Thin-Walled Heat-Transfer Applications
Thursday, May 14, 2020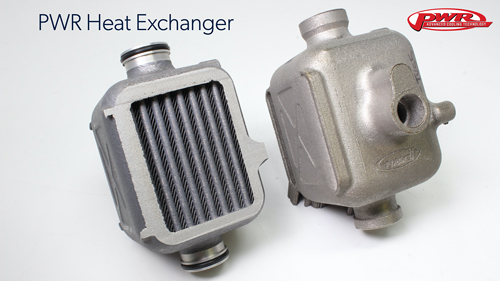 Velo3D announced the release of a process for additive manufacturing (AM) of parts using aluminum F357 on the company's Sapphire metal 3D printing system. The foundry-grade aluminum alloy, suitable for the laser powder-bed fusion (LPBF) process, enables 3D printing of parts that traditionally had been manufactured via casting. Aluminum F357 can be anodized and shares characteristics with A356, a widely used casting alloy.
"Aluminum F357 has already been certified for mission-critical applications—unlike some exotic alloys—so it was a logical addition to our materials portfolio," says Benny Buller, founder and CEO of Velo3D.
The manufacturing process of aluminum F357 in the Sapphire machine was developed jointly with PWR, a supplier of cooling solutions to Formula 1, Nascar and other racing series, along with automotive, military and aerospace industries.
"We chose aluminum F357 due to its ideal material properties for thermal performance, machining and weldability," says Matthew Bryson, PWR general manager.
Along with aluminum F357, the Sapphire printer is compatible with titanium 64 and Inconel 718.
See also: Velo3D
---
Reader Comments
There are no comments posted at this time.