Industry News
Fabrisonic Earns ORNL Small-Business Award
Tuesday, December 1, 2020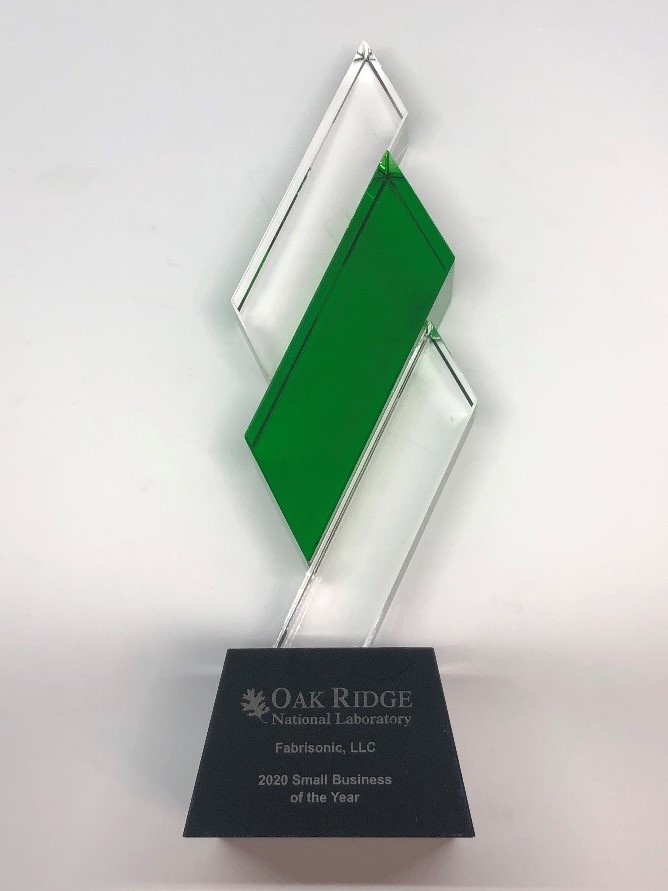 Fabrisonic LLC has been recognized by the U.S. Department of Energy's Oak Ridge National Laboratory (ORNL) through the laboratory's 2020 Small Business Awards. The award honor the performance of small businesses that have made a positive impact on ORNL's operations. Fabrisonic, specializing in 3D printing, provides custom-designed equipment in support of ORNL research.
"We're thrilled to be selected by ORNL as the small business of the year," says Mark Norfolk, Fabrisonic CEO. "This is a testament to the hard work of the Fabrisonic team and unique capabilities of metal 3D printers."
Says Thomas Zacharia, ORNL director: "Small businesses are important contributors to ORNL's success, as well as being the cornerstone to ensuring the nation's economic security. Our small-business partners have performed outstanding work, despite the challenges posed by a global pandemic."
See also: Fabrisonic LLC
---
Reader Comments
There are no comments posted at this time.