Industry News
Automated Finishing System to Finland-Based Crimping-Machine Maker
Friday, November 13, 2020
From Formnext 2020… PostProcess Technologies Inc., announced the selection of an automated surface-finishing system by Finland-based Lillbacka Powerco Oy, a manufacturer of crimping machines.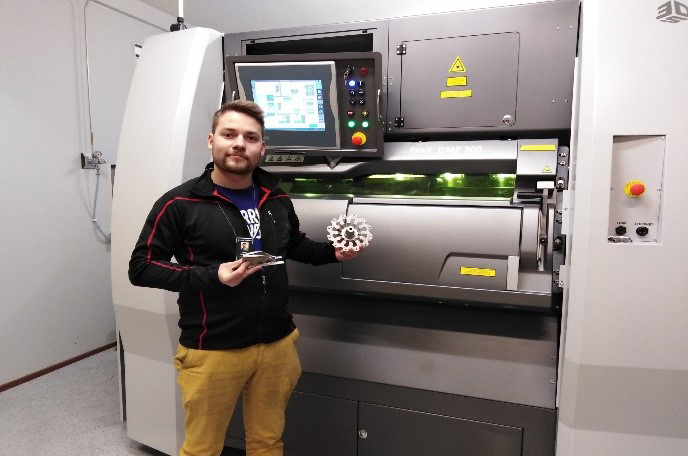 Lillbacka Powerco will employ the PostProcess Rador system to provide its international customers with customized end-use parts created via the direct metal laser sintering (DMLS) additive manufacturing (AM) process. The company employs DMLS to produce the crimping dies used in its machines as well as custom tooling. Lillbacka Powerco officials had found traditional blasting procedures to be too time-consuming.
Rador uses PostProcess' Suspended Rotational Force (SRF) technology to consistently finish metal and nonmetal AM parts via optimized energy as well as vertical motion and proprietary consumables, according to PostProcess officials. It includes noise-reducing features to prevent disruption in nonproduction environments.
"As we further implement digitalization within our product portfolio, we have come to realize the power in leveraging intelligent solutions in our own manufacturing processes," says Masi Tammela, AM manager at Lillbacka Powerco, pictured with the new machine. "Bringing the automated Rador into our additive workflow will allow us to broaden our additive capabilities, from prototyping and custom tooling to serial production of customer-specific crimping dies."
See also: PostProcess Technologies
---
Reader Comments
There are no comments posted at this time.