Tech Update
Protolab's E-commerce Platform Offers Design Engineers Speed, Flexibility
Wednesday, November 11, 2020
From Formnext 2020…Protolabs, a digital manufacturer of custom prototypes and low-volume production parts, has launched a new e-commerce platform for the UK, responding to the need for reduced product-development time and evolved project-management tools required for the growing shift towards on-demand manufacturing. And, the UK launch will soon be followed by a rollout of the platform across the Americas, in January 2021.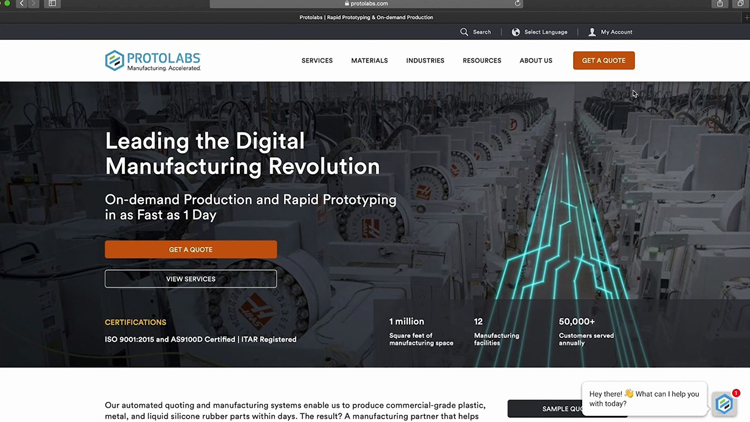 Says Rich Baker, Protolabs chief technology officer: "Speed in testing parts, in getting products to market, and in manufacturing throughout product life cycles have always been vital elements in any project. And, they are even more pressing now."
Protolabs' new digital-manufacturing platform allows users to easily manage their prototyping and on-demand manufacturing requirements—for 3D printing, CNC machining and injection molding. Like the previous platform, it still offers quotes for parts with design for manufacturability analysis, but now has a more intuitive, user-friendly and faster interface. Users can create projects with multiple uploads, share quotes with colleagues, and view real-time pricing based on project specifications.
See also: ProtoLabs Inc
---
Reader Comments
There are no comments posted at this time.