Tech Update
New Tantalum and Niobium AM Powders
Tuesday, October 6, 2020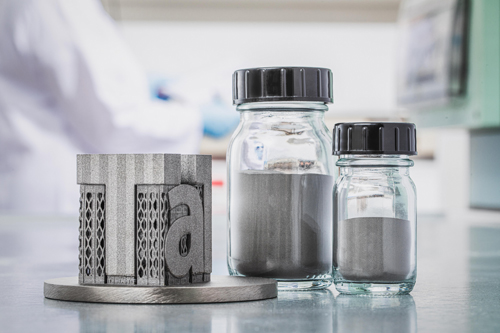 Taniobis GmbH has unveiled its AMtrinsic tantalum and niobium spherical additive manufacturing (AM) powders, with applications including medical implants and production of components resistant to heat and corrosion, such as required in chemical and aerospace industries.
From its roots as H.C. Starck Tantalum & Niobium, the company has been doing business as Taniobis GmbH since July 1, and developed the gas-atomized spherical AMtrinsic powders as part of its portfolio of AM solutions.
The powder properties are based on those of tantalum and niobium: high temperature and corrosion resistance, and conductivity. The specially designed alloys feature elasticity, strength and hardness as additional intrinsic properties, according to company officials, who note that despite the high melting points of the materials, they can be printed using the usual AM processes. In addition, the powders reportedly were developed after parameter optimization to yield completely dense structures, enabling highly complex compositions to be printed with the homogeneous distribution of elements maintained in the printed parts.
See also: Taniobis
---
Reader Comments
There are no comments posted at this time.