Tech Update
Beta Binder Jet System
Friday, August 16, 2019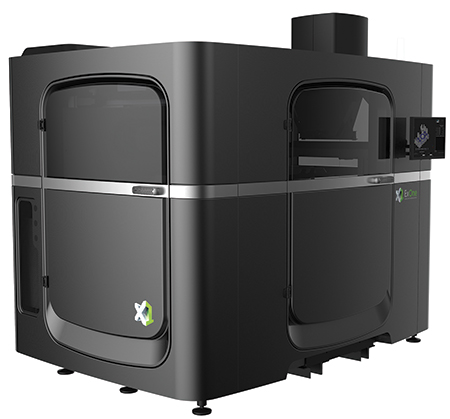 At RAPID + TCT, ExOne introduced its X1 25PRO metal additive manufacturing (AM) beta system, and Kennametal, Inc., a tooling supplier, as a beta customer. The machine manufactures metal, ceramic and other advanced material parts directly, as well as standard industry powders used in metal injection molding and other powder metallurgy (PM) processes. On hand for the announcement were John Hartner, CEO of ExOne, and Sherri McCleary, Kennametal's director of business development-additive.
"Working with companies like Kennametal is an important step toward integrating 3D printing into production lines," Hartner says.
Adds McCleary: "ExOne's binder jet technology serves as an enabler for our high-performance material such as tungsten carbide and our Stellite alloys."
See also: ExOne
---
Reader Comments
There are no comments posted at this time.