Article
Looking to Learn More About AM?
Wednesday, February 20, 2019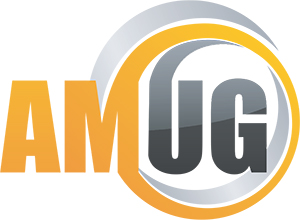 True to its mission, to educate and advance application of additive manufacturing (AM) technologies, the Additive Manufacturing Users Group (AMUG) brings together engineers, designers, managers and educators from around the world to share best practices and expertise, learn about application developments, and network, network, network at the AMUG Conference, March 31-April 4, at the Chicago (IL) Hilton. For details, visit www.amug.com.
Something for Everyone
Kicking off AMUG 2019 on March 31:
Fundamentals of Additive Manufacturing Certification, 8 a.m.-3:30 p.m.—For any business professional, engineer or designer wanting to learn about, and be a part of, the AM industry.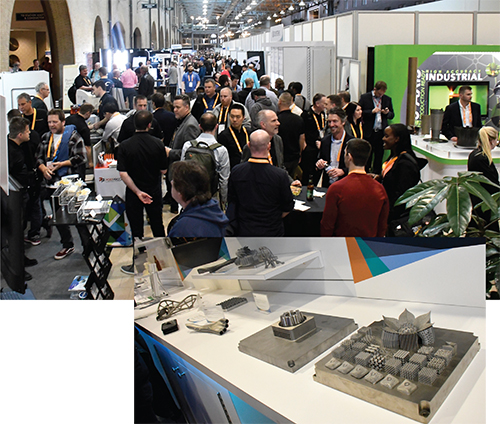 Off-Site Tour: Renishaw, Inc., West Dundee, IL, 10:30 a.m.-4 p.m.—Provides an opportunity to tour this world-class facility and ask questions of the Renishaw team.
AMUGexpo, Training Lab and Dinner, 5-10 p.m.—Gives attendees a chance to eat, drink and learn, as they're invited to enjoy a buffet dinner and tour the AMUGexpo exhibits and experience the Training Lab, where AM tools are the focal point. Featuring more than 120 participating companies, this event will repeat April 1, 6-10 p.m. For more on the AMUGexpo and Training Lab, see the Sharing and Networking sidebar.
The rest of the week, April 1-4, promises attendees more than 170 keynote presentations, technical sessions, roundtables and panel discussions, including:
Left to right: Brian McLean, Brad Keselowski and Todd Grimm will be the keynote speakers at the 2019 AMUG Conference.
Keynote: Additive Manufacturing, Making Your Own Reality, April 1—Todd Grimm, T.A, Grimm and Associates will set the tone for a week of user-to-user interactions.
Keynote: Winning the Manufacturing Race, April 2—NASCAR driver Brad Keselowski will discuss the impact of AM within automotive and across multiple sectors.
Innovators Showcase, April 3—Onstage interview with Professor Gideon Levy of Technology Turn Around provides attendees with an opportunity to get to know one of the industry's leading innovators.
Sharing and Networking
March 31 and April 1 will include the AMUGexpo, where more than 120 exhibitors will be on hand to discuss their products and services, all relating directly to the interests of AM users. Show organizers stress that the AMUGexpo differs from most trade shows in that the exchange of technical information and solutions takes center stage so that attendees don't have to spend time "deciphering polished marketing messages." Sunday expo hours, from 5 p.m.-10 p.m., include a welcome reception. Monday hours, from 10 a.m. to 12 p.m. and 5 p.m. to 10 p.m. include a technical competition, providing a forum for users of AM technologies to display applications and finishing capabilities, with winners announced during the Driving Innovation session on Wednesday, 8:30 a.m. to 11:00 a.m.
Another must-see: the AMUG Training Lab, which will house AM systems and tools, offering an engaging and hands-on training environment where attendees can get to know the systems as they learn how to take control of the technologies and processes.

Keynote: The Art and Science Behind Laika's Oscar-Award-Winning 3D Printing Process, April 4—Brian McLean director of rapid prototype at Laika Entertainment, takes attendees on a visual journey showing how 3D printing has helped redefine stop-motion animation.
Roundtables/Panel Discussions on such topics as Post-Process Additive Manufacturing, Machine Service/Maintenance, Managing Castings and 3D Metal, and Workforce Development, to name a few.
Software Sessions include Enabling Production Scale with Additive Workflow Software, and Automate Design Workflows for Production Tools.
Education & Training Sessions offer topics such as Identifying and Solving Process Inefficiencies (roundtable), Workforce Development, and Understanding Fire and Explosion Hazards Associated With Additive Manufacturing Processes.
Aerospace/Transportation covers such topics as Operational Additive Manufacturing at Point of Need—Warfighter Applications, Large Format Additive Manufacturing for Aerospace, and Additive Manufacturing for the Automotive Industry: Challenges and Milestones.
Medical offers Post Processing of Printed Metal Medical Components, Let's Get Digital in Surgery, and Creating a Digital Prosthesis in the Jungle of Guatemala.
Materials will look at the Top Material Companies Driving Innovation in 3D Printing, Designing a Powder Degradation Study, and Advancements in Metal Fused Filament Fabrication: from Desktop to Industry. 3DMP

---
Reader Comments
There are no comments posted at this time.