Industry News
Carpenter Technology Opens AM Facility
Monday, December 9, 2019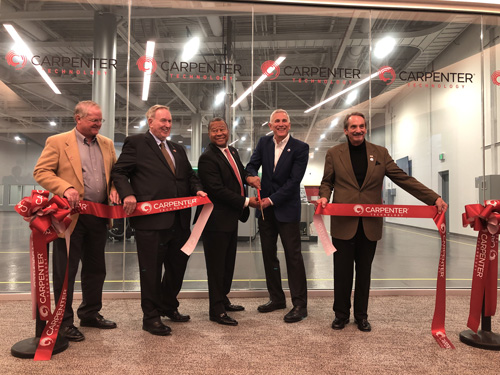 Carpenter Technology Corp., a Philadelphia-based provider of stainless steel and corrosion-resistant alloys, has announced the opening of its newest advanced additive manufacturing (AM) facility and Emerging Technology Center (ETC) at its production campus in Athens, AL.
"We have chosen to further invest in North Alabama and continue to grow and develop here because it offers three important advantages — a high-quality, tech-oriented workforce, a clear connection with the aerospace industry, and a close working partnership with state and local government officials," Carpenter Technology President and CEO Tony Thene said during the event
Carpenter Technology has invested approximately $40 million to date in the ETC and expects to create approximately 60 jobs over the next five years, as well as help further the region's position as an advanced manufacturing technology center.
See also: Carpenter Technology
---
Reader Comments
There are no comments posted at this time.