Industry News
Sciaky to Provide Large AM Machine to Parts Bureau
Thursday, September 13, 2018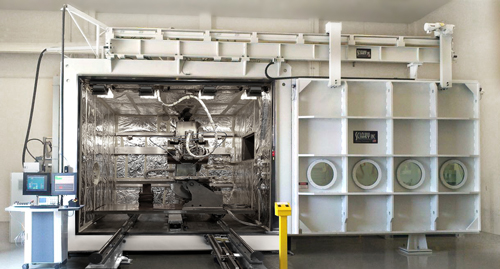 Sciaky, Inc., a Chicago-based subsidiary of Phillips Service Industries, Inc. and provider of additive-manufacturing (AM) solutions, will provide an Electronic Beam Additive Manufacturing (EBAM) system to FamAero, a privately owned metal 3D-printed parts bureau in Fenton, MI.

FAMAero, an abbreviation for Future Additive Manufacturing in Aerospace, will leverage the technology to provide fast, affordable large-scale 3D printed parts and prototypes for customers in aerospace, defense, oil and gas, and sea-exploration industries. The custom EBAM system ordered by FAMAero, believed to be the world's largest production metal 3D printer, with a nominal part envelope of 146-in. wide by 62-in. deep x 62-in. high, enables to FAMAero to produce metal parts over 12 ft. in length (roughly 3.7 meters).



See also: Sciaky Inc
---
Reader Comments
There are no comments posted at this time.