Industry News
SLM Solutions' Move Provides for Future Expansion
Friday, August 24, 2018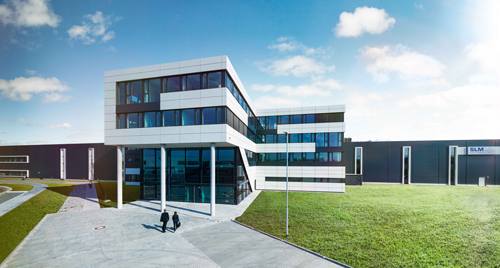 SLM Solutions Group AG
, provided of metal additive manufacturing technology has moved into its new headquarters in Lübeck, Germany. The company's new 270,000-sq.-ft. facility, situated on a 17-acre parcel, provides the company with room for future expansion. The building itself represents a 56 percent increase over the company's former location and is where SLM produces selective laser melting systems for the global market. Home to 350 employees, the facility also includes an AM applications technology center to aid customers in their process-development efforts, sales and administration offices, and spare-parts warehouse and service department.
See also: SLM Solutions NA, Inc.
---
Reader Comments
There are no comments posted at this time.