Industry News
Siemens to Invest $38 Million in UK 3D-Printing Facility
Tuesday, March 27, 2018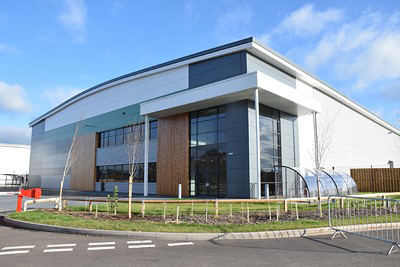 Siemens AG, with headquarters in Berlin and Munich, Germany, has announced that it will invest more than $38 million in a 3D-printing facility in Worcester, United Kingdom, for Materials Solutions Ltd. Set to open in September, the facility will double Material Solutions' current footprint, enabling it to increase its fleet of 3D-printing machines to 50. The expansion also is expected to support the creation of more than new jobs. The project is part of Siemens' plans to build and grow a global business with additive manufacturing services for the aerospace and automotive industries. The new factory will be fully powered by Siemens Digital Enterprise solutions, an end-to-end portfolio comprised of software-based systems and automation components. Siemens acquired a majority stake in Materials Solutions Ltd. in 2016.
For more,
www.materialssolutions.co.uk
,
www.siemens.com/about/digital-factory
.
---
Reader Comments
There are no comments posted at this time.