Industry News
Sciaky Posts Record December with Sale of EBAM Printers
Tuesday, January 9, 2018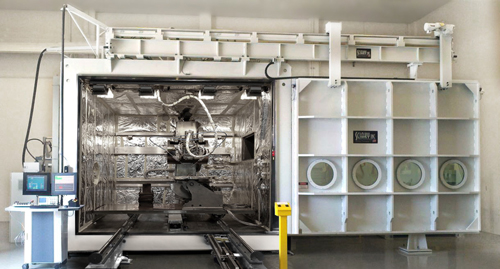 Sciaky, Inc., Chicago, IL, a subsidiary of Phillips Service Industries, Inc. (PSI) and provider of metal additive manufacturing (AM) solutions, announced today that it has posted record machine sales for December with the sale of four state-of-the-art Electron Beam Additive Manufacturing (EBAM) systems. The buyers will use the machines to 3D print titanium structures for aerospace applications, as well as to produce large parts for ground-based military vehicles, and warships. Three of the four machines are the EBAM 110 model. The fourth machine will be an EBAM 150 model, which has a nominal part envelope of 146-in. (3708 mm) x 62-in. (1575 mm) x 62-in. (1575 mm).
Bob Phillips, Sciaky's vice president of marketing, added, "January is shaping up to be another great month for EBAM machine sales, and there will be more exciting industry news coming from Sciaky in the near future."
For more,
www.sciaky.com
---
Reader Comments
There are no comments posted at this time.