Tech Update
New Metal Printer Ready to Take on MiM Parts
Wednesday, May 3, 2017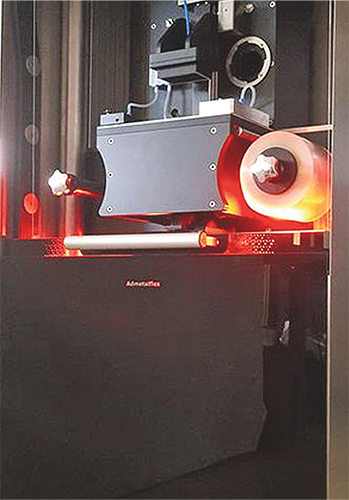 Admatec Europe BV presented its Admetalflex 3D metal printer at the recent Additive Manufacturing User Group conference in Chicago. The new 3D-printer delivers metal printed components with high-quality material properties and, compared to industry standards, low surface-roughness values, fine features and no residual stresses, according to company officials.
The machine uses digital light processing (DLP) technology to 3D-print metal from a resin formulation. It's designed to produce relatively small, precise metal components typically manufactured by traditional shaping technologies such as CNC machining and metal Injection molding (MiM).
Admatec Europe: www.admatec.nl/nl/
See also: Admatec Additive Manufacturing Technologies
---
Reader Comments
There are no comments posted at this time.