Tech Update
Airbus Adds EB Machine to Print Large Titanium Structural Parts
Friday, February 10, 2017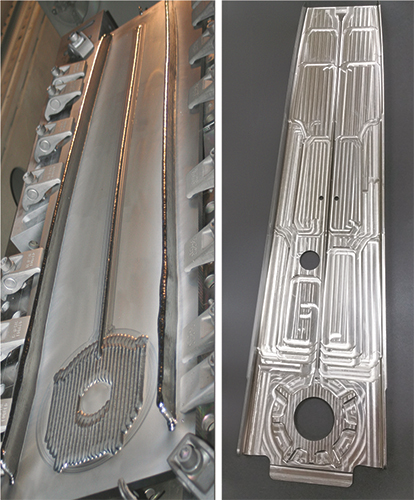 Sciaky, Inc., Chicago, IL, announced that Airbus planned to take delivery of an EBAM (electron-beam additive-manufacturing) 110 system (70- by 47- by 63-in. work envelope) in December 2016, to produce large titanium structural parts. Sciaky's EBAM process combines computer-aided design, AM processing principles and an electron-beam heat source. A fully articulated, moving electron-beam gun deposits titanium via wire feedstock, layer by layer, until the part reaches near-net shape. From there, the part requires heattreatment and post-production machining.
Sciaky tackles quality and control together in one step with its IRISS interlayer real-time imaging and sensing system, which can sense and digitally self-adjust deposition precisely and repeatably. This closed-loop control reportedly ensures consistent part geometry, mechanical properties, microstructure and composition.
Sciaky, Inc.: www.sciaky.com
See also: Sciaky Inc
---
Reader Comments
There are no comments posted at this time.