NASA Innovation Award to Help Sciaky Enhance Software for Ti-Defect Fixes
June 11, 2021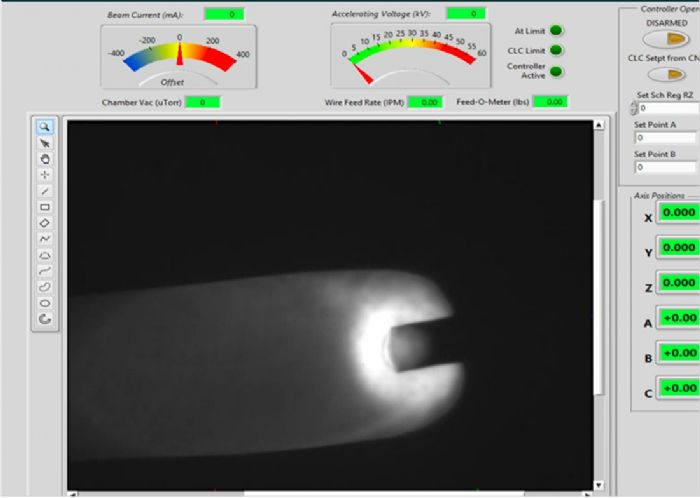 Sciaky, Inc. has earned a Small Business Innovation Research (SBIR) award from NASA, with the SBIR's objective to enhance Sciaky's Electron Beam Additive Manufacturing (EBAM) process with new machine-learning algorithms that automatically identify and eliminate defects with titanium (Ti-6Al-4V) 3D-printed parts and structures.
The new machine-learning algorithms will utilize Sciaky's Interlayer Real-time Imaging and Sensing System (IRISS, screenshot pictured) to monitor titanium deposition and identify anomalies, and then fix them. The IRISS intuitive adaptive-control features will help manufacturers deliver consistent results, according to company officials.
EBAM systems reportedly can produce parts ranging from 8 in. to 19 ft. long. And provides gross deposition rates to 25 lb./hr.
See also: Sciaky Inc
Technologies: Software