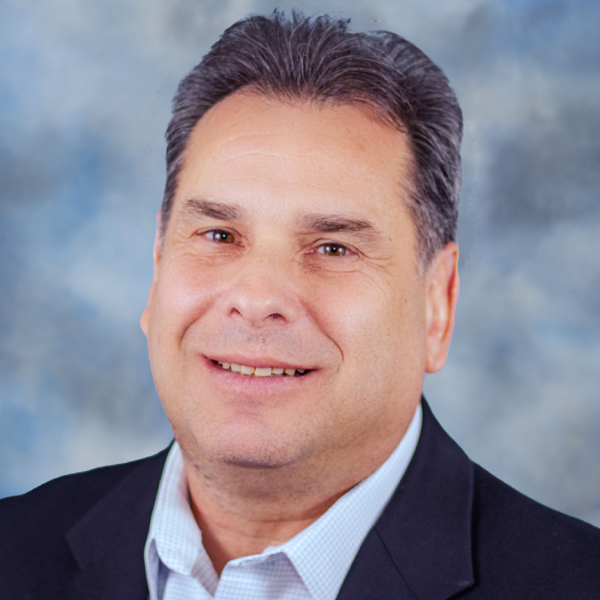 Brad Kuvin
Automated Support Generation
April 19, 2018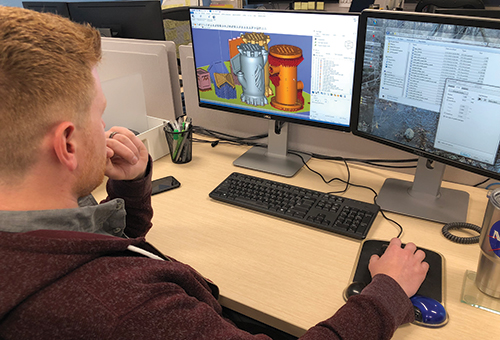 A Proto Labs technician in the company's build-prep department takes part builds through the production process from part design to build here using e-Stage for Metal software to develop support structures.
Support structures—you can't live with 'em and you can't live without 'em. These necessary evils of the metal additive-manufacturing (AM) world, which make even the most complex builds possible, can unfortunately add a significant amount of time and cost to any project. By the time you consider the manual labor needed to design and generate the supports, and then remove them, the labor hours for nonprinting time can reach into the dozens. Add in costs related to powder entrapped in the supports—which ultimately becomes waste—and budgets can bust.
All of this explains precisely why Materialise introduced, late last year, its e-Stage for Metal support-generation software, building on its time-tested e-Stage for Stereolithography software used in industry for several years. Back in November 2017 when the company introduced the software at the formnext tradeshow in Germany, it touted Airbus APWorks as a beta test site, which offered up this testimonial:
"We are convinced of the potential for e-Stage for Metal to reduce powder consumption, reduce post-processing time and increase build speed while still guaranteeing a high build stability. This is an important step toward reducing costs."
Another Believer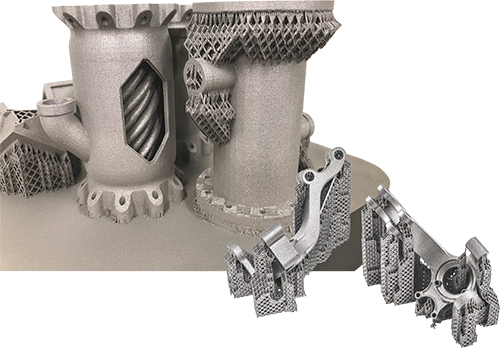 Automated support development with e-Stage for Metal produces strong yet easily crushable supports that help to minimize the tasks of support removal and part finishing, while also minimizing powder entrapment between the part, the build plate and the supports. Photos courtesy of Materialise.
Also a believer in the software and ready to sing its praises: AM contract manufacturer Proto Labs, which operates a 77,000-sq.-ft. AM facility in Raleigh, NC. That's where we found production manager David Bentley, who manages a team of eight associates staffing the Proto Labs 3D metal-printing build-prep department; another 20 work in nonmetal. These teams take part-data files from customers and move through development and production processes.
"Metal printing continues to grow at a quick pace for us," Bentley says, "by some 20 percent year over year. It now comprises about 20 percent of the business out of our Raleigh facility."