Workflow Tools: Authentise Acquires Elements
February 10, 2022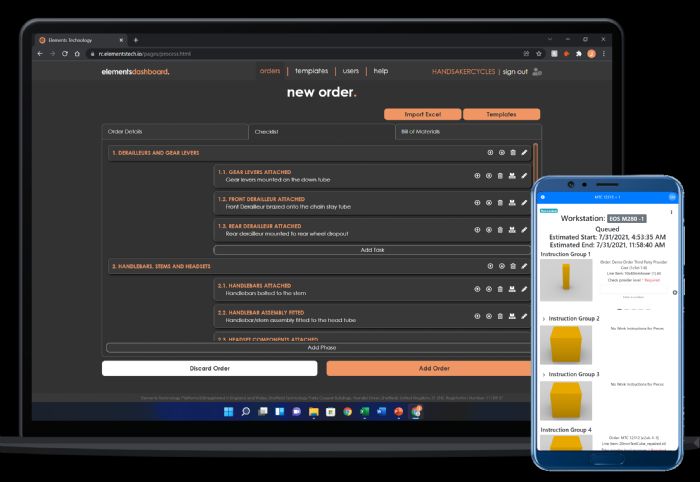 Authentise, provider of workflow tools for additive manufacturing (AM), announced the acquisition of Elements Technology Platform, which also offers workflow tools for manufacturing. As part of the transaction, Elements' team will join Authentise.
The combination of the two companies, according to Authentise officials, brings together tools and technologies for workflow management, real-time machine-data insight, artificial intelligence, radio-frequency identification and more, on an open, data-driven platform for the manufacturing supply chain.
The partnership, officials continue, enables discrete manufacturers to access connected workflow-management solutions used by AM companies to manage their lot size one (a small quantity of goods ordered for delivery on a specific date or manufactured in a single production run) operations efficiently, flexibly and transparently.
"Elements is the perfect addition to the Authentise portfolio," says Andre Wegner, Authentise chief executive officer. "Elements provides customers with a unique self-serve tool for all types of manufacturing operations, to quickly create, capture and access repeatable shop-floor processes. Delivering intelligent production planning and scheduling, and real-time views of production, customers can track orders like they're paying for coffee. These exciting services will become a key part of the combined Authentise portfolio."
See also: Authentise Inc
Technologies: Software