Software, Identifies, Catalogs and Routes Inventory Parts for AM
January 5, 2022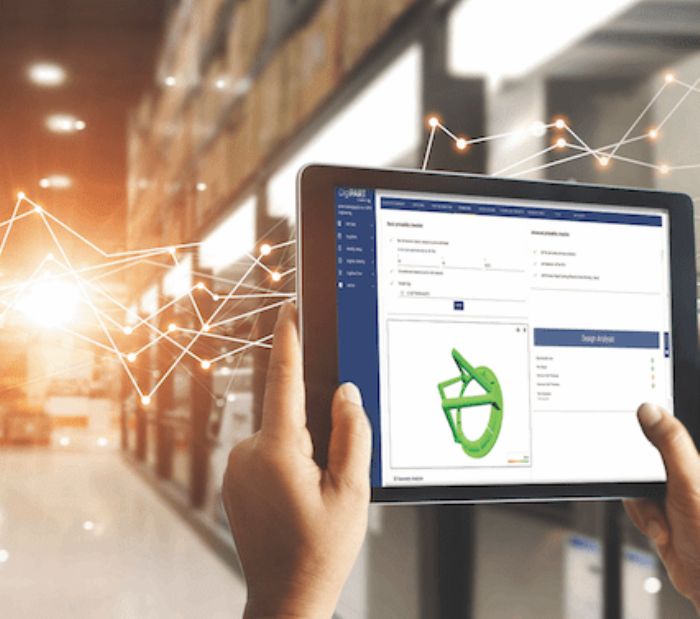 At Formnext…Spare Parts 3D showcased its DigiPart software, designed to apply additive manufacturing (AM) to companies' parts inventories without time- and labor-intensive internal work. The software helps users by reducing spare-part inventories, minimum-order quantities, lead time and obsolescence, according to Christian Darquier, Spare Parts 3D vice president of sales, Europe and Americas, who explained to 3D Metal Printing how DigiPart can be leveraged. The software, teamed with Spare Parts 3D's expertise, catalogs a company's spare-parts inventory, collects 3D models of the parts and develops digital passports and a digital inventory—along the way identifying those parts that can be stocked via on-demand 3D printing. The software automates the technical and economical identification of parts for AM, the creation of qualified data packages for digital passports and AM-ready inventories, and the selection of 3D printing service suppliers to produce the parts.
DigiPart software consists of three modules: Identify develops a roadmap by identifying the AM viability for all parts, thus creating a roadmap for future manufacturing; Catalog builds a secured AM-ready digital inventory; and Print routes on-demand metal, plastic and ceramic 3D printing across 25 countries.
In one application, a petrochemical company was looking to reduce inventory holding cost, as the company had been holding $700 million in equipment-part inventory. To avoid obsolescence issues, the company employed engineering bureaus to reverse-engineer old equipment parts, and the price of production for single parts was deemed too expensive. By identifying and cataloging candidate parts and developing an on-demand print network via DigiPart, the company reduced production lead time of needed parts by an average of three weeks with part-production costs reduced by 60 percent. This provided a path to reduce significantly the company's inventory holding cost.
See also: Spare Parts 3D
Technologies: Software