Open Software Program for AM Production Management
May 17, 2022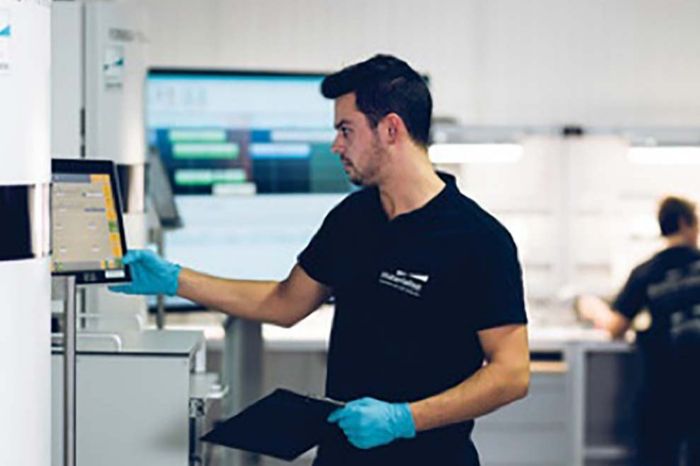 Materialise has released CO-AM, an open software platform designed to manage efficiently the additive manufacturing (AM) production process. CO-AM provides manufacturers with cloud-based access to a range of software tools that allow for planning, managing and optimizing each stage of AM operations. The platform addresses potential to use AM for serial manufacturing and mass personalization, according to Materialise officials, who note that CO-AM also serves as a milestone in the company's strategy to offer cloud-based access to its entire software suite.
CO-AM's open architecture allows users to integrate all of their preferred tools, enabling 24/7 access to the latest software innovations and the ability to scale operations based on current needs. At the same time, CO‑AM reportedly provides seamless access to production data, allowing manufacturers to continuously monitor and improve AM workflows.
"This open platform will allow the AM community to co-develop solutions that create competitive advantages for individual companies and empower entire industries," says Bart Van der Schueren, Materialise chief technology officer. "At the same time, this business model generates new revenue streams for hardware and software partners."
The heart of the platform: a data-lake that connects to all production tools and keeps track of what is happening on the production floor. The ability to monitor and analyze production data will enable operators to define and store their own unique workflows in a database, allowing for continuous improvement of the production process. This, according to Materialise officials, creates an artificial-intelligence-powered learning platform where every printed part has the potential to be better than the previous one.