Simufact, Ampower Team Up
July 11, 2018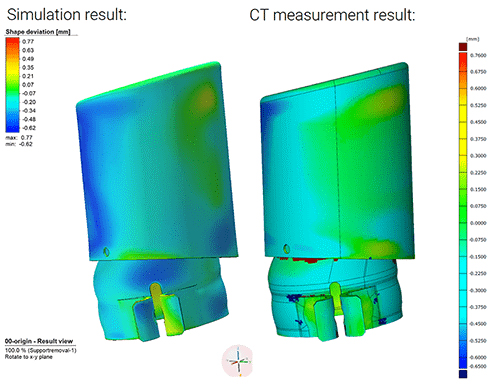 Simufact Engineering, an MSC Software company, and Ampower, a consulting firm, are partnering to further metal additive manufacturing (AM). With both companies headquartered in Hamburg, Germany, Ampower uses the Simufact Additive software solution to provide targeted support to its customers in the early stages of product development through to production. Insights gained from the simulation help optimize 3D printing, reduce production costs and increase the quality of the components.

"Metal AM is a technology that is already indispensable in many industries today," says Maximilian Munsch, partner and co-founder of Ampower, "Nevertheless, users are constantly confronted with the high complexity of the process and are looking for solutions to sustainably reduce them. Simufact Additive enables us to detect distortions and part defects even before the actual construction process and to counteract these by targeted optimization."
"With Ampower as a partner," says Michael Wohlmuth, managing director of Simufact Engineering, "we have gained a team of experts in additive manufacturing, helping us to further develop our software solution to meet new market needs."
For more, click here.


See also: Simufact Engineering Gmbh
Technologies: Software