Sculpteo Brings Artificial Intelligence to 3D Metal Printing
May 3, 2017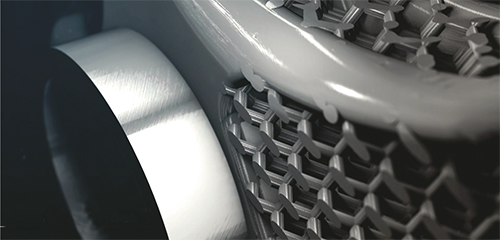 France-based service provider Sculpteo (with U.S. offices in San Francisco, CA), has introduced Agile Metal Technology, an online agent-based system that helps designers and manufacturers analyze and evaluate metal AM projects. The technology promises to help engineers find and fix problems, automate complex procedures, evaluate best-fit processes and techniques, and offer predictions and recommendations about how to optimize design elements including lattices, supports and post-processing workflows.
"Metal 3D printing offers ability to build new parts with complex geometries that are not possible with traditional methods," says Sculpteo CEO Clement Moreau. "However, as the complexity of AM grows, it is difficult to get the necessary information to make a project go smoothly. Experts and specific software exist, but they are extremely expensive and add to production time."
Sculpteo Agile Metal Technology comprises six modules:
Business Case, a self-learning tool that evaluates whether a CAD file is optimized for metal AM. It is a decision-support and planning tool that takes basic inputs from the user and provides an evaluation of whether AM is an appropriate process for producing the part, and calculates possible risks.
Design Optimizer, which provides a deeper analysis of the design compatibility for metal AM, and assesses the best way to handle thermic constraints.
Lattice Generator, which helps meet cost- and weight-reduction goals by recommending the best structural configuration.
Support Optimizer, which displays the supports necessary to meet the requirement of the part (tolerance, yield assessment).
Post-Processor, which analyzes the post-processing features and required metrology to meet the project requirements.
Batch Controller, a replica of the Sculpteo batch control tool for metal 3D printing.
Sculpteo: www.sculpteo.com/en