Renishaw and Altair Announce Collaboration
October 16, 2018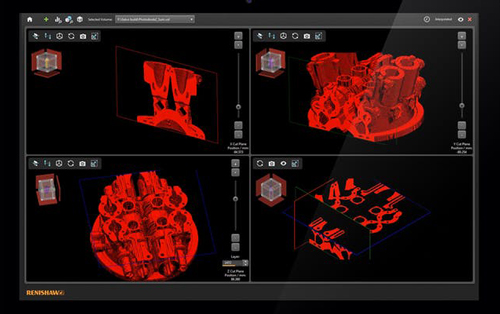 Renishaw, provider of advanced metal additive manufacturing (AM) systems, has joined forces with Altair, a provider of enterprise-class engineering software, for a series of projects aimed at bringing AM into serial end-use production.
"Altair is a world leader in simulation-driven design," says Stephen Anderson, AM business development manager of Renishaw, Inc. "Research combining their software with our latest systems will give Altair practical insights that will lead to innovative improvements in their products."
According to David Coates, senior program manager at Altair, "Working closely with Renishaw benefits the development and application of our software to optimize designs for functionality as well as printability, accuracy and suitability for its designated purpose. This collaboration helps ensure that AM part development, print cycles and scrap rates are minimized for our customers."
See also: Renishaw Inc., Altair Engineering, Inc.
Technologies: Software