Optimized Design Yields Complex Bracket
February 10, 2017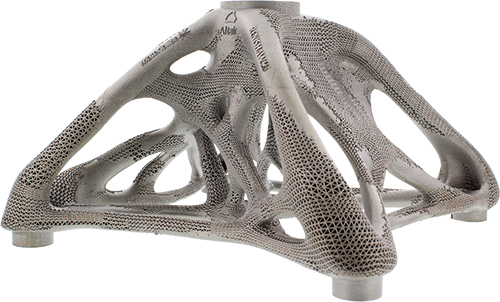 Fig. 1—The as-designed architectural bracket mimics biological structures.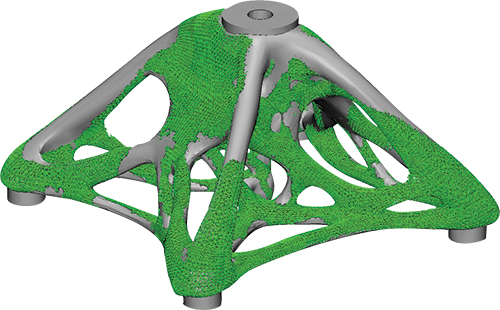 Fig. 2—Topology optimization yielded solid and lattice regions.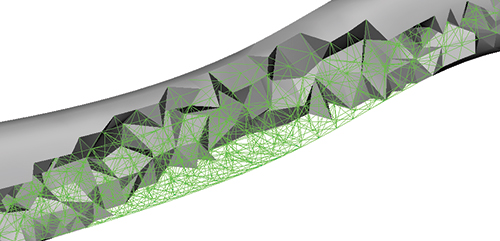 Fig. 3—An irregular interface between the lattice and solid regions adds difficulty to the 3D-printing process, and must be reconstructed.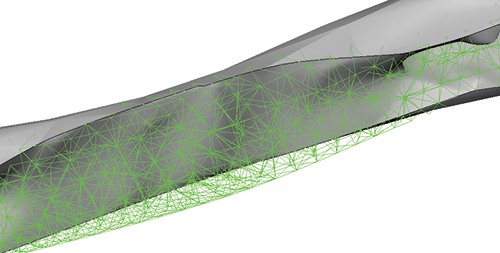 Fig. 4—Design-optimization software smooths the irregular interface shown in Fig. 3.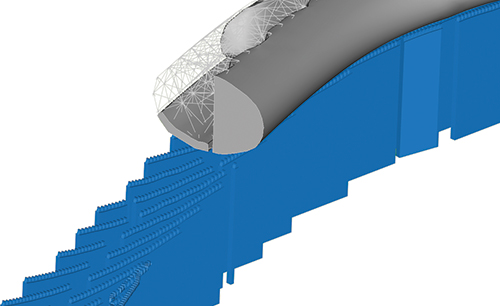 Fig. 5—During design, a thin layer of solid material is placed under lattice structures to add support.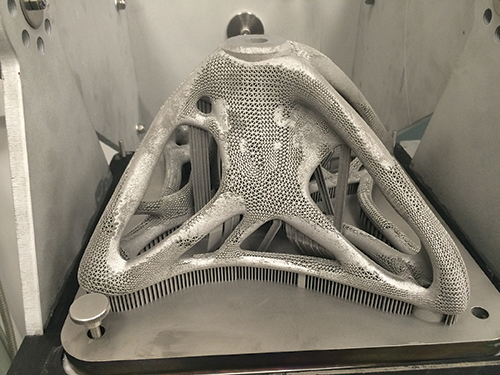 Fig. 6—By optimizing the design, a viable titanium part could be manufactured via 3D printing.

Additive manufacturing (AM) has made inroads in all types of markets, and building architecture is no exception. For one recent example, witness how Materialise, a provider of 3D-printing software and services with U.S. offices in Plymouth, MI, worked together with Altair and Renishaw to create a spider bracket for R&D purposes. The original design was based on brackets that connect the corners of architectural glass panels, used in atriums and floor-to-ceiling wall glazing. The bracket produced in this effort contains a hybrid lattice structure and was successfully 3D printed in titanium.

This design could not have been created with conventional manufacturing methods. Instead, the success of the finished part is due to the application of Altair's lattice-based optimization software; Materialise's Magics, 3-matic and Build Processor software programs; and advanced settings of the Renishaw metal-AM system.

The spider bracket mimics the biological structures as one would find in nature (Fig. 1). Altair's topology optimization software created a unique, organic shape that is both light and strong. The lattice structures also provide stability and are desirable for their thermal behavior. However, a topology-optimized model needs sufficient smoothing before it can be printed.

The topology optimization resulted in solid regions and regions with a lattice structure (Fig. 2). The irregular interface between the lattice and the solid mesh makes 3D printing difficult and can lead to stress accumulations, meaning that this interface requires reconstruction (Fig. 3). That's where Materialise 3-matic software comes into play, according to Materialise officials. With this design-optimization software for AM, the design engineers at Materialise easily transformed the rough data into a clean model with smooth surfaces (Fig. 4).