New 3D Systems Software Boasts Robust Topology Optimization, Machine Learning
January 27, 2022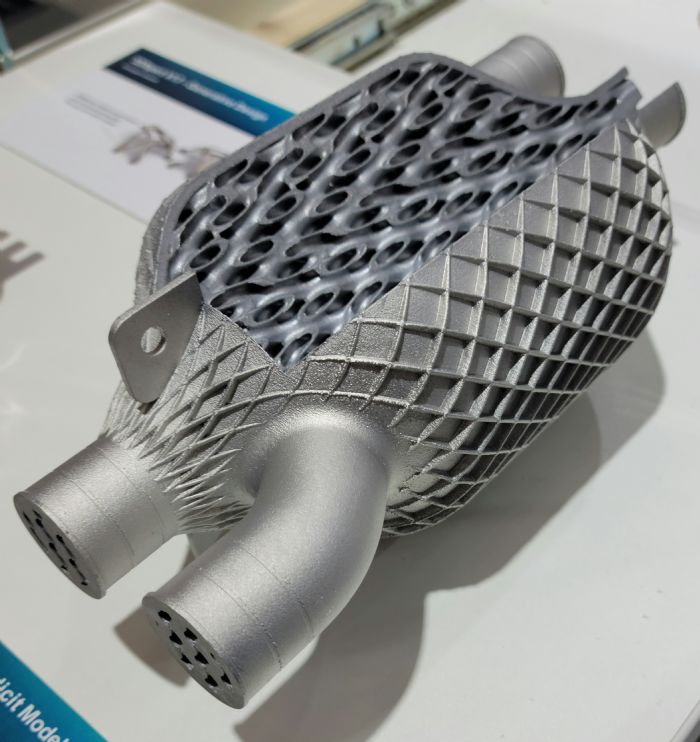 At Formnext…For users of 3D Systems' DMP additive manufacturing (AM)-machine portfolio, the company has released Version 17 of its 3DXpert software, available through Oqton, which 3D Systems acquired in September 2021.
An integrated tool to prepare and optimize parts quickly, 3DXpert enables rapid design for AM to shorten production time and increase part precision, according to company officials, noting that it supports each step of the AM workflow, from design to printing. Users reportedly can streamline their AM processes to transition rapidly and efficiently from a 3D CAD model to a 3D-printed part, enabling shifts from rapid prototyping to serial AM production.
Features available in the new version reportedly accelerate part design with higher yield and faster print times.
Specifically, Version 17 shortens design-to-manufacturing lead time through automation of AM design and manufacturing workflows, including a Wizard mode based on user inputs, machine learning that provides for automatic part classification and generation of customized workflows. It also provides new capabilities for optimizing design structure via a powerful generative-design engine and the use of implicit modeling, which creates complex function-based geometries and rapid, seamless visualization. To minimize manufacturing costs, 3DXpert Version 17 provides an enhanced slicing algorithm that reportedly yields efficient, high-quality printing results. For multiple-laser-head applications, the software provides an automatic best-fit assignment of laser heads to parts while optimizing the workload balancing of the laser heads.
See also: 3D Systems, Oqton
Technologies: Software