Materialise Embeds Native CAD Workflows into Magics via Siemens' Parasolid
December 9, 2021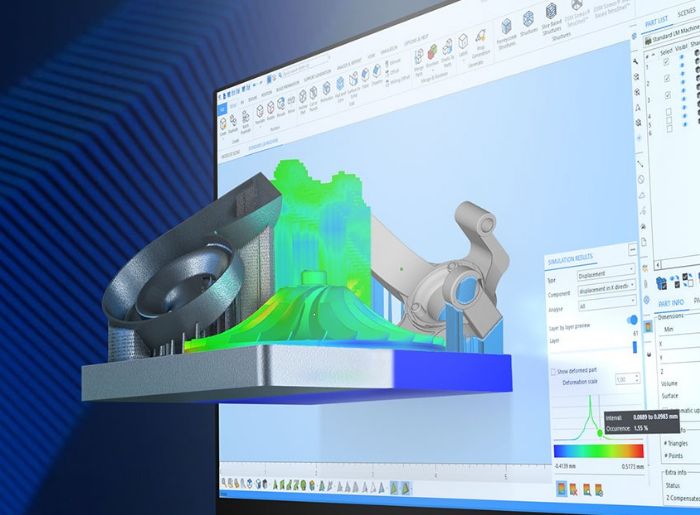 Materialise announced that it has licensed Siemens' Parasolid software for integration with Magics, Materialise's software for data and build preparation. With Parasolid technology, Materialise will add native CAD workflows within Magics 26, providing an additional toolset on top of mesh functionality. This combination allows users to continue iterating CAD designs in Magics to prepare for additive manufacturing (AM) processes, improving productivity and providing cleaner, more accurate and fit-for-purpose data, according to company officials.
Magics 26, to be released in the spring of 2022, reportedly will enable users to seamlessly transition from design optimization in CAD to mesh-based file preparation. This allows users to simply review and edit parts with designers and engineers who are familiar with CAD systems before transitioning to mesh for platform and build preparation.
Developed by Siemens Digital Industries Software, Parasolid, a 3D geometric modeling kernel, provides the core of the Siemens' Xcelerator portfolio's open and ecosystem. Its Convergent Modeling technology, enables mesh data to be mixed with traditional CAD geometry in a unified environment, reportedly removing the need for time-consuming and error-prone data translation, and enabling intelligent operations to be carried out.
See also: Siemens Industry, Inc., Materialise USA LLC
Technologies: Software