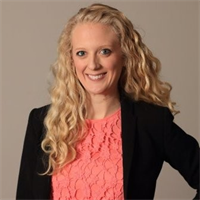 Caitlin Oswald
Designing for Additive Manufacturing, Part II: Consideration for Manufacturability
February 10, 2017
In Part I of this article (AM Design: Considerations for the Full Value Stream, published in the spring 2016 issue of 3D Metal Printing), the discussion focused on integrating the entire manufacturing process into the design thought process, from the perspectives of cost, powder removal, machining, material properties and thermal processing. Here, in Part II, we step into the nitty-gritty manufacturability considerations that additive-manufacturing (AM) designers must account for. In Part III we'll discuss opportunities afforded by linking AM to design-optimization software.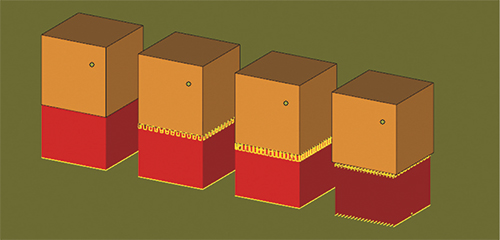 It's common to see an influence of support structure in the transitioning layers between support and bulk material. The influence can be on surface roughness and geometric accuracy, as well as on microstructure and opportunities for voids or other material defects.
Before diving in, let's provide the caveat that each process, machine type and powder material potentially creates a new set of design rules and restrictions. Unfortunately, there is no one-size-fits-all rulebook yet. Differentiating between AM machine vendors can be found inside their knowledge base and experience, and whether they have evaluated their own machines' capabilities. Although there are some great rules of thumb and insightful application engineers at the OEMs that can help with geometry considerations, there is nothing better than creating a rulebook specific to the process, machine and material.
Although sometimes unavoidable, the worst place to learn about a critical design-process rule is while building a deliverable AM component. There is the potential to lose money from scrapping a build, extend lead times by having to rework and affect customer relationships by not delivering to expectation.
Instead of designing an AM build and crossing fingers that it will succeed, a much better approach is to spend the time up front to qualify the machine and establish design rules that can be implemented immediately, with a few internal builds and demo components. The following are some considerations to explore in your own system, and how to create those manufacturability guidelines required to tackle the majority of the geometries encountered.