AMUG Presentation: Software Simulation Yields Successful Missile-Part Build
March 22, 2019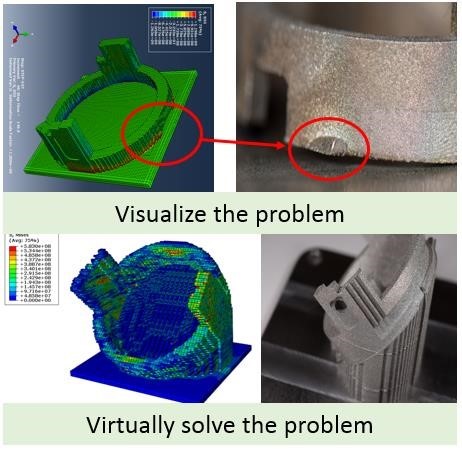 Employing a suite of AM design and simulation software enabled Raytheon to identify and solve residual-stress and other issues prior to printing a missile part, saving time and reducing material scrap rates.
Collaborating on a Missile Defense Agency Phase II contract, AlphaStar and Raytheon set out to predict the additive manufacturing (AM) process and service loading of an as-built 3D printed part. Together, the teams looked to hash out many part issues before print, thus saving time, lowering risk and reducing the material scrap rate. Key to project success was employment of AlphaStar's Genoa 3DP Simulation, an AM design tool and software suite that simulates the 3D printing process to predict deflection, residual stress and damage initiation.
The project will be detailed in a presentation at AMUG 2019 in Chicago, IL, on Monday, April 1 at 4:30 p.m.
3D Metal Printing
has described aspects of the project
as well.
"With the promise that laser powder bed fusion has in AM, there also are major pitfalls, such as defects, unmet net shape, high warpage, residual stress and surface roughness, void formations, and inconsistent density just to name a few," explains Cody Godines, structures group leader at AlphaStar and project co-leader along with senior mechanical engineers Isis Roche-Rios and Alicia Leslie of Raytheon. "We were able to simulate all of these with the Genoa 3DP tool within the Ansys framework before printing."
Another key component of a successful build: prediction of thermal history, material state and process maps.
"We found that knowing all of this information beforehand," explains Leslie, "sets up for a successful final simulation with multi-objective optimization of the component and support structure to minimize mass and scrap rate while minimizing the pitfalls of AM."
See also: Alpha Star Corporation
Technologies: Software