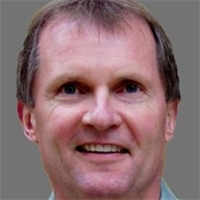 Terry Wohlers
Aluminum Guitar—A Study in Design and Post-Processing
August 5, 2016
Editor's note: Olaf Diegel, associate consultant at Wohlers Associates, has designed, manufactured and sold many guitar designs in polymer. This is his first design in metal.
Metal additive manufacturing (AM), around since the early 1990s, often was accomplished by fusing polymer-coated metal particles and then infiltrating the parts with bronze. Most of today's metal AM systems can fuse metal powders into 99-percent or more dense parts. Examples include lightweight aerospace parts, complex biologically inspired jewelry and medical implants.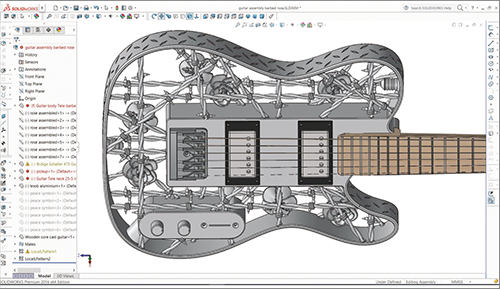 Fig. 1

We see countless metal-AM parts displayed at conferences and exhibitions, but they usually are displayed in a finished, ready-to-use state. This leads many to falsely believe that metal-AM systems magically produce finished parts at the push of a button. However, the steps required after the build process are just as important as the build process itself.

To investigate these post-processing steps, co-author Olaf Diegel tackled a new project that pushed the limits of metal AM and provided an opportunity for hands-on experience with post-processing, as well as with designing for additive manufacturing (DfAM). The project: design and manufacture an aluminum guitar.