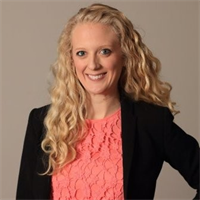 Caitlin Oswald
Additive Manufacturing Q & A
August 17, 2018
Question:
How do you qualify an additive manufacturing (AM) machine?
Answer:
First, for consistency, the strategy for qualification-needs should be documented and revision-controlled within the company's standard work and procedures. Applying revision control also allows for a historical review of how the machine-qualification methods advance. Another common practice calls for adding criteria to your machine qualification based on lessons learned about the machine and the making of quality parts.
Within the machine-qualification standard work, identifying a type or class of qualification (or requalification) also is common. In the AM space, system upgrades and changes necessitate requalifying your machine if certain events trigger a potential change in performance, though this may not be the case if you are in a locked-production scenario.
Criteria for requalifying your machine can range from small upgrades to major process changes. A major process change could include things such as a new control software, new powder source or large hardware upgrade. Smaller process changes may include bug fixes, minor hardware updates or significant maintenance due to a machine issue. At LAI International, we classify events into different categories, with requalification requirements for major process changes more strict and expensive than for minor changes.