Secured Cross-Continent Distributed AM Successfully Demonstrated
September 1, 2021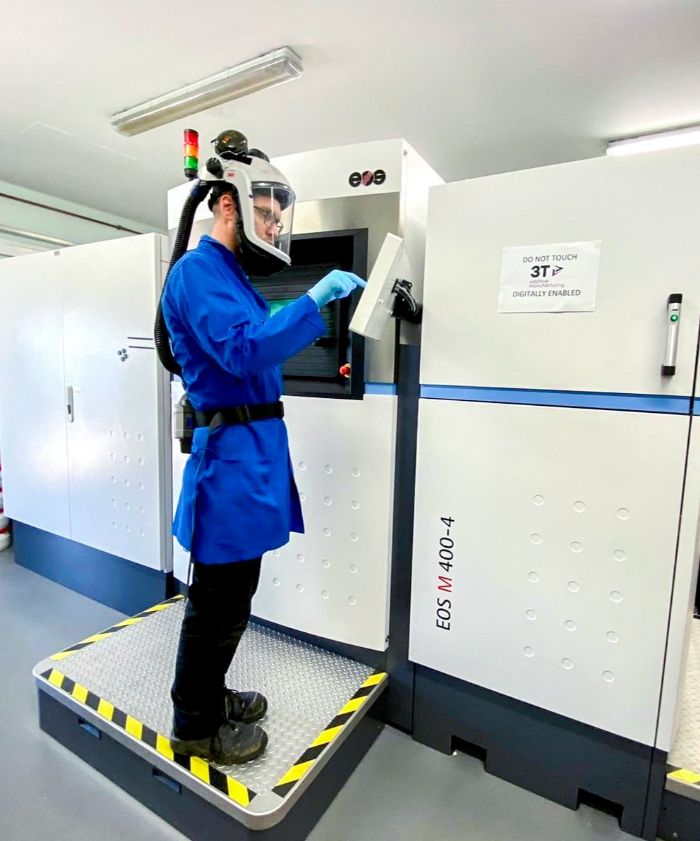 In what is seen as a major step toward enabling a secure and transparent 21st-century distributed additive manufacturing (AM) supply-chain model for use by organizations worldwide, a group of AM companies report success in demonstrating secured cross-continent, distributed AM. Assembrix, Boeing, EOS, 3T Additive Manufacturing and Beamit all took part in the demonstration of a fully controlled 3D printing solution remotely connected to EOS AM machines.
The Assembrix digital platform, which powered the demo, virtualizes industrial 3D printing and enables a simpler, secured and more-efficient production process, according to company officials, as the platform oversees the entire AM thread from the initial part model to the verified physical part, and beyond. Overall, this solution incorporates technology from Boeing, Assembrix' Virtual Manufacturing System platform and a blockchain, seamlessly integrated with EOS industrial 3D printers.
"The end-to-end digital integration of a supply chain transforms the business model of traditional manufacturing to a scalable and flexible network of virtual warehouses for on-demand supply, with security and quality embedded into the system," says Dan Johns, chief executive officer of 3T Additive Manufacturing and chief technology officer of Beamit Group, says.
The demonstration, according to participants, proves the viability of a fully digitalized, globally distributed AM model with several features, including secured production. Here, jobs can be securely assigned to individual machines within a manufacturer, with IP fully protected and an auditable transaction trail. This enables customers to ensure that excess parts are not produced while protecting their design instructions. In addition, customers can monitor job progress in real time, with machine data monitored to ensure that job parameters are met. This may include machine bay humidity, temperature, print speed or cooling—factors that can impact the performance and final quality of a part.
"This collaboration has produced an exciting demonstration that will significantly contribute to an increasing level of confidence for companies that want to make worldwide digital manufacturing and serial production a reality, protecting IP and ensuring the highest component quality," says Nel Zierhut, chief operating officer of 3T Additive Manufacturing.
See also: EOS of North America, Inc., Beamit
Technologies: Powder-Bed Systems, Software