Sauber Technologies Extends Strategic Metal-AM Partnership with Additive Industries
July 15, 2022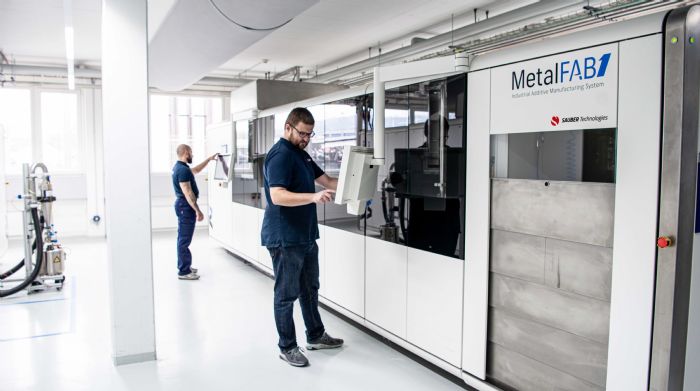 Sauber Technologies and Alfa Romeo F1 Team Orlen have extended their technology partnership with Additive Industries for another 3 yr., according to Additive Industries officials. Sauber Technologies has been using Additive Industries' MetalFab platform for additive manufacturing (AM) since 2017, and now boasts four systems inhouse. This summer marks 5 yr. of a long-term strategic metal-AM partnership between the parties, with a focus on productivity, part reproducibility and industrial series production.
The partnership extension enables a continued push of boundaries in metal AM to manufacture lightweight components for automotive, industrial and tooling industries. Investment in the open-parameter MetalFab systems has allowed Sauber to reduce cycle times in the manufacturing of parts for wind-tunnel models, Formula One (F1) race cars (for its Alfa Romeo F1 Team Orlen) and third-party business, according to Additive Industries officials.
"Ever since we introduced the MetalFab systems to our processes, our inhouse capabilities have increased in a significant way," says Christoph Hansen, Sauber Technologies chief operating officer. "Additive Industries continues to provide us with the best way to manufacture the most advanced parts for our motorsport operations, as well as our growing cohort of customers, reducing lead times, costs and waste while pushing forward the boundaries of technology."
See also: Additive Industries B.V.
Technologies: Powder-Bed Systems