Rosswag Engineering Adds Third SLM 280
July 3, 2019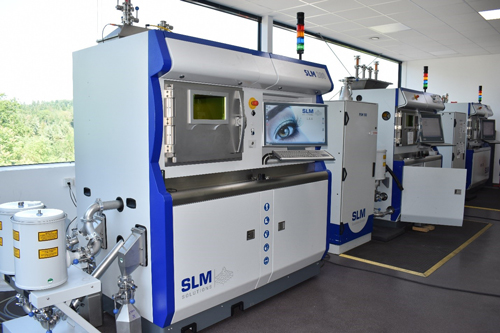 Rosswag GmbH, a global provider of open-die forged products headquartered in Germany, has announced the acquisition of its third selective laser melting system from Germany-based SLM Solutions, installed at Rosswag's Pfinztal, Germany facility.
"By adding a third selective laser melting system we are able to increase our production capacities and gain more flexibility for demanding material and part qualification processes," says Gregor Graf, head of engineering at Rosswag.
"Our partnership with Rosswag allows us to help customers develop small-batch and exotic alloys to meet their unique needs," says Hendrik Schonefeld, SLM's head of sales for Europe, the Middle East and Africa.
Rosswag recently became the first company certified as metal powder manufacturer by TÜV SÜD Industrie Service GmbH.
See also: SLM Solutions NA, Inc.
Technologies: Powder-Bed Systems