Protolabs Launches Production Capabilities for Metal 3D Printing
June 5, 2019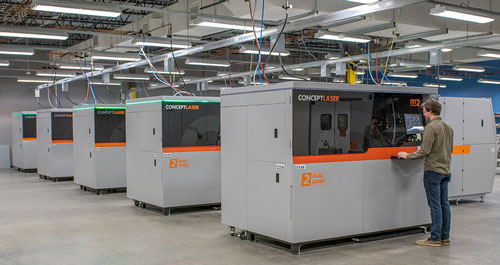 Protolabs, a Minneapolis, MN-based
digital manufacturing company
, has launched production capabilities for its metal 3D printing service. The new capabilities use secondary processes to improve the strength, dimensional accuracy, and cosmetic appearance of metal parts. Also part of the launch: enhanced inspection reporting.
"We see it every day. The designers and engineers we work with in industries like aerospace and medtech are choosing additive manufacturing for complex components in high-requirement applications," says Greg Thompson, global product manager for 3D printing at Protolabs. "These new production capabilities help them to optimize their designs to enhance performance, reduce costs, and consolidate supply chains—and do so much faster than ever before."
Protolabs uses direct metal laser sintering (DMLS) technology. The production launch spotlights Protolabs' effort toward advancing industrial 3D printing beyond prototyping.
Technologies: Applications, Powder-Bed Systems