Lighter, Consolidated Heat-Exchanger Parts Benefit Autonomous Underwater Vehicle
October 8, 2021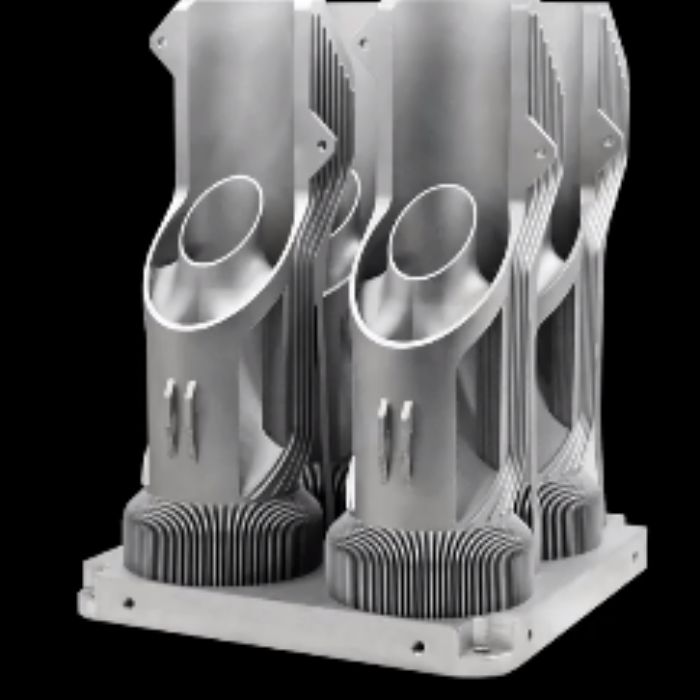 AT RAPID + TCT…Farsoon Americas displayed aluminum heat-exchanger parts for a newly designed autonomous underwater vehicle (AUV), with Farsoon Technologies having helped engineer the part's structural integration and contributing to manufacturing through the use of its dual-laser FS301M laser powder-bed fusion machine.
Due to the complexity of an underwater environment, AUVs must be reliable, robust and efficient, note Farsoon officials. A new AUV design incorporated the combination of many chassis and cooling components into a unified central body, with the streamlined result accomplishing both structural loading and cooling performance into one structure.
The FS301M, with a 305 by 305 by 400-mm build envelope, fits four AUV heat-exchanger components, each 158 by 136 by 360 mm, in the same build. The machine, like all produced by the company, features an open platform to enable access to advanced processing parameters without artificial limitations on third-party materials, according to company officials.
Engineers achieve a build time of 96 hr. with build-layer thickness of 0.05 mm. As-printed parts reportedly feature excellent size accuracy and surface quality, and require post-process heat treatment, wire cutting and sandblasting.