Fathom Adds EOS DMLS Machine for Al-Part Production
June 24, 2022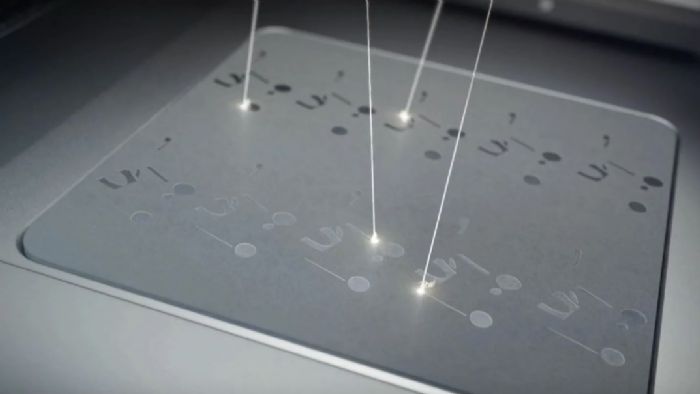 Fathom Digital Manufacturing has added an EOS M 300-4-series additive manufacturing (AM) machine at its Hartland, WI, headquarters, which the company will dedicate to servicing direct metal laser sintering (DMLS) aluminum part orders. The machine addition is expected to reduce significantly the turnaround times for such parts, according to company officials.
Designed for industrial applications, the four-laser EOS M 300-4 series of AM machines deliver DMLS quality at as much as five times the productivity of earlier systems, according to EOS officials. Each of the four 400-w lasers can scan the entire build plate to eliminate part seams—ideal for specific applications such as aerospace components, they note.
The series offers multiple configuration options combined with safety and security features, and reportedly provides the flexibility to choose the degree of automation that best suits a user's needs for optimized workflow, as well as the option for simple ramp up as demand increases. Machine specs: 300 by 300 by 400-mm build envelope, scan speed to 7 m/sec. and focus diameter of approximately 100 µm.
Fathom boasts 11 manufacturing locations across the United States, encompassing 450,000 sq. ft. of AM and machining production.
See also: EOS of North America, Inc.
Technologies: Powder-Bed Systems